Dealing With Valentine's Day in a New Relationship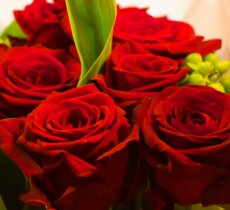 The first few weeks after you start dating a new person are the most delicate. On the one hand, you're past the awkward first date stage, but you might not be in full relationship mode. You like them, but you're also still feeling them out to see if there is any long-term potential.
If you start dating each other around Valentine's Day, then it gets really problematic. Go too big, and you could come across as moving too fast. Go too small, and you could end up relegated to the friend zone. And don't even think ...
continue reading