Fake-news author killed by 3 one-legged prostitutes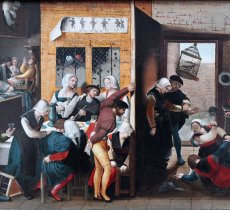 WASHINGTON, March 21 – Harry Twohooter was found in Dexter's Laboratory dead naked. His hair had been tweezed out one by one. Police thinks it's a job of a hair collector. "Considering the amount of hair Harry had and the way all his red curls had been taken out of his head, we have a reason to believe it wasn't his mad wife," said the inspector in charge of the investigation.
You may remember Harry Twohooter from our story about the former couple Bush and Kerry. Independent of the investigation results of the W...
continue reading