A Star for Mitzi!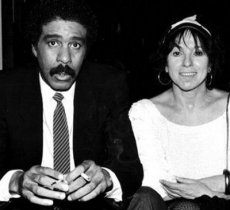 (And she'll never know!)
"To dream the impossible dream…" That's the lyric from "Man of La Mancha". Well, this is my impossible dream, my final quest. Someone tell that Don Quixote dude to stand aside! …Me, I've got some tall tilling at windmills to do. Hey Pauly! Come Sancho …Onward Rocinate!
I hereby nominate Ms. Mitzi Shore, solo maestro of the world famous Comedy Store in Los Angeles, for a well deserved star on the Hollywood Walk of Fame. Who's with me?
A star for Mitzi Shore! Now, why climb that insu...
continue reading