Documentary Photography – Be the storyteller in the News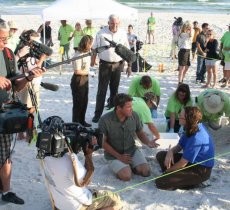 Have you watched the local newscast and wished that you were on the frontlines of breaking events? Does the thought of environmental challenges, exposés, international relief or unfurling the story of chemical leak in a local community put you on the edge of your seat? For those of us who dream of blending journalism with pictures, taking on the exhilarating world of documentary photography draws us in with its charms and promises of adventure.
Using photography as a documentation tool brings reality and immedi...
continue reading