When a Single Mother Raises Sons Alone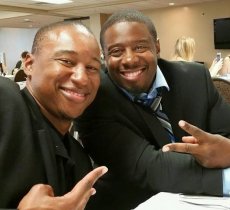 I am single and no where close to having a relationship. It seems I have a difficult time settling for just anyone just because he is a man. My dilemma is I can not seem to experience the meeting of a man stronger and prepared to be a giving person than my sons.
When I look at my life today, I am thankful for having two wonderful sons who have grown up to be two spiritual and strong young men. I have to be honest and admit I find it quite amazing how God blessed our journey for the outcome brings me to tears.
I...
continue reading