How Do Bookmakers Make Money?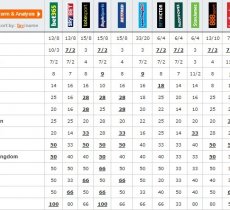 Have you ever thought that running your own sports book, or perhaps dabbling on the betting exchanges would be an easy way to make money? In truth, there lies a huge amount of complex mathematics behind every top bookmaking site that ensures that not only do customers get the best deal possible, but that the bookmakers will seldom, if ever, be out of pocket.
Even the betting sites considered to offer the punters best value and promotions (list available at bettingwebsites.org) are turning a healthy profit from ...
continue reading