An awesome way to use your mobile to get discounts on non-discount hotels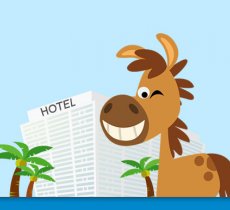 We all know it, we've all seen it. The world of mobile apps is a never-ending source of new features for us to use, and sometimes, just sometimes, they can be something very, very useful. If you like to travel a lot like me, you start to appreciate the quality as well as the good price of accommodation more and more with each trip.
The first time I took a trip I was hitch-hiking for 5000km, mainly sleeping in my sleeping bag under a tree at a park, or whatever is else was comparable with that. The next time I w...
continue reading