Old stuff is not for throwing away, anymore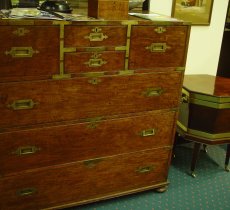 ...at least some of it isn't, that is.
I remember when couple of dozen years ago, whenever my parents wanted to make room for something new, the old stuff, if at all preservable, was sent into our cellar where it used to stay for years. Until it had stayed there for too long already, gotten wet, acquired additional cracks, and became generally unusable. After which, of course, it was time to send the old furniture to the furniture cemetery, or a really big midsummer bonfire, or recycled for parts by me to help i...
continue reading