Stealing Jokes is not a crime!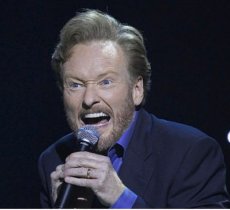 (But, it ought to be!)
If you're an amateur clown, then you're allowed to say anything that comes into your mind. But, if you have a microphone in front of you, and think you want to go pro; proper form dictates that in stand-up, use your original thoughts only. But, like a rock and roll garage band, practice and repetition of other artists' stuff may teach you how to better construct and use your own ideas. As singers begin by singing others' music, they can learn how to interpret and perform more efficiently. ...
continue reading