Confessions of a Teacher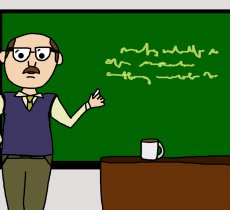 At this time of the year, in the high school where I've taught for some time, lockers are emptied and final exams administered. Yearbooks are signed and there are plenty of goodbyes. Commencements commence and students and teachers alike look forward to a long-awaited respite from school. Yes, the school year has finally ended.
Yet, in spite of the colossal wave of relief surges over me during this time, there is also something about the end of the school term that makes me a bit maudlin, too. I seem to forge...
continue reading