7 reasons why religion is a form of mental illness

I would like to propose that religious beliefs be placed in the DSM as a category of mental illness for the following reasons:
(1) Hallucinations
- the person has invisible friends who (s)he insists are real, and to whom (s)he speaks daily, even though nobody can actually see or hear
these friends.
(2) Delusions
- the patient believes that the invisible friends have magical powers to make them rich, cure cancer, bring about world peace, and will do so eventually if asked.
(3) Denial/Inability to learn
- though the requests for world peace remain unanswered, even after hundreds of years, the patients persist with the praying behaviour, each time expecting different results.
(4) Inability to distinguish fantasy from reality
- the beliefs are contingent upon ancient mythology being accepted as historical fact.
(5) Paranoia
- the belief that anyone who does not share their supernatural concept of reality is "evil," "the devil," "an agent of Satan".
(6) Emotional abuse
- ­ religious concepts such as sin, hell, cause feelings of guilt, shame, fear, and other types of emotional "baggage" which can scar the
psyche for life.
(7) Violence
- many patients insist that others should share in their delusions, even to the extent of using violence.
---
more in Opinion
Trump: I shall reverse everything Obama has done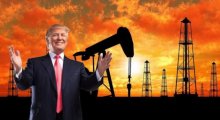 Trump, so badly wanting to be better than Obama, and thinking everything he thinks and does are better than Obama's decisions, is on a crusade to reverse everything Obama has done, and screw up the country, and the world, at the same time.
The president did nothing wrong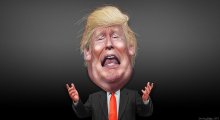 That seems to be the main statement coming out of the White House as well as Trump's own mouth. Be it any, and I do mean ANY other person, doing ANY other job, he or she would have been fired a long time ago for ANY reason
Isn't it the media's job to call the president to order?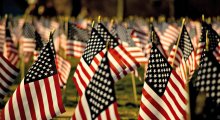 Trump has always been saying that the media is against him and ... you know, anything he doesn't like, is obviously fake news. But by saying that isn't he actually calling for an end of democracy and free press?
Guns to the blind? Only in the United States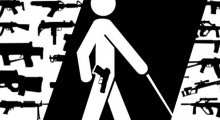 Lately there's been lots of talk about gun laws in the United States due to the most recent school shooting. While some eight year old's suggest teachers should all be armed with weapons, others are demanding stricter gun laws. And then there's Iowa.
Living on flat earth? So where's the edge?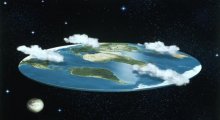 Although it's now year 2018 not year 200, there are still enough people who think that round earth is just a conspiracy theory and that the earth is actually flat.