What You Need to Know About Computer Safety

Having your computer hacked is a terrible thing that unfortunately happens to many unsuspecting individuals. Recovering from a hacking attack is frustrating because many of your important files can be lost in the cyber-attack. It's important to take the time to learn how to protect your computer and all of the information stored on it. By taking the right steps in computer safety, you can avoid having your personal information stolen as well as your family photos and any other important files you have saved.
Backup All Important Files
Cyber-attacks can result in the loss of everything stored on your hard drive so it helps to think ahead and be prepared. Backing up your files is one of the best things that you can do to avoid losing them completely. There are several ways in which you can backup your files, including using USB storage or backing up the data on a DVD or CD drive. If your computer system was recently involved in a cyber-attack and you cannot find your files, take advantage of hard drive data recovery to retrieve lost data.
Use Protective Software and Scan Regularly
To add a layer of protection to your computer, you'll need to have computer protection software. Believe it or not, free anti-virus protection programs are not the best thing to rely on because they often only offer the most basic features possible. Some important features to look for before you spend your money on computer security software include anti-spam, firewall, privacy filters, file backup, and file shredders. Choosing a paid program over a free program simplifies things for you because it requires one download and all of the features are there for you ready to use.
Many computers already have basic firewalls installed on the system, but it helps to learn how to use them. Firewalls sit between your computer and the Internet and prevents any traffic from the Internet from accessing your computer. If you want a stronger firewall or if your computer doesn't already have one, it's important to find the best firewall program for your needs. The most common features†include†inbound and outbound filtering, privacy protection, stealth mode, application integrity, and intrusion detection.
There can be hackers lurking anywhere on the Internet waiting for the change to steal important information. You can prevent hackers from attacking by being safe on the Internet. Some of the best safety tips for Internet use include:


Avoiding opening up emails with unknown senders

Verifying link location before clicking

Don't download attachments unless you know for sure you can trust them

Frequently change password using strong passwords

Don't share personal data on open Wi-Fi networks

Don't use unsecured connections

Keep your virus software updated
The Internet can seem like a scary place with malware, viruses, and Trojans looming in the distance. You should always be vigilant when you use the Internet and use reputable computer security programs to ensure your computer is as safe as possible. Backup your important files in a place other than your computer to ensure these files are never lost. Make a point to protect your internet connection by securing it with a strong password and by disabling guest log in. When you learn the best Internet safety skills you'll be able to browse the Internet without worrying so much about hackers and viruses.†
---
more in Technology
What is health informatics and how does it work?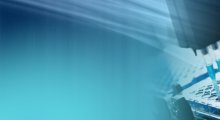 When it comes to keeping the population healthy, there have been many useful advances throughout history.
How to protect yourself from electromagnetic fields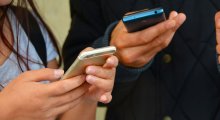 The electromagnetic fields are all around us, and while we can't avoid them all, we should avoid them whenever we can. It has been suggested that it is more important to do so for young people, pregnant women, but also other who intend to have kids in the future.
3 smart construction technologies that make projects more efficient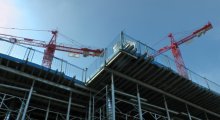 The purpose of technology is to make everything more efficient, safer, and productive. That's why for the past few years, it has been already making its way into every type of industry. As a matter of fact, even the enterprises you once think don't benefit from technology, are utilizing it now to make their business grow.  
How to Take Full Advantage of Screen Recording's Potential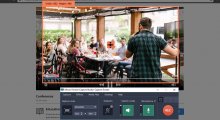 Have you ever tried to use screen recording yet? If you haven't you needn't worry, as the fact of the matter is that most people have actually never used screen recording in the past.
Today's technological solutions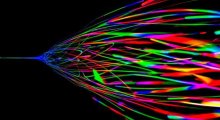 Technological advances move at an unprecedented speed. Every day, technical applications in different fields of science reach new levels. And nanotechnology is playing a leading role in this new era o...