Unsupported Marriage in India
In these days, Gay marriage is becoming fashionable in every country. Many countries are starting to legalize this union. However, according to a survey, mostly older people are against this same-sex marriage while younger ones are more acceptable towards it.
People supporting the gay marriage are saying that


We are solving the world's most serious problem - overpopulation.

It was practiced from the ancient times. In ancient Greeks, homosexuality was highly respected. They believed that it inspires youth to become worthy members of the community.

The only thing that should matter in marriage is love..

It doesn't hurt society or anyone in particular.

And people who are not supporting this union say that


The legalization of homosexual marriage will quickly destroy the traditional family.

It's against the definition of marriage. Also, some groups are changing the term 'marriage' one man and one woman" to "two persons."

It may lead to other immoral behaviors.

Like this, many people around the world are talking about the pros and cons of gay marriage. But what is the status of this marriage in India? We are hearing news only from other countries. So in this article, I will try to expose India's situation in this issue.
Gay marriages ARE happening in India. What most Indians are thinking is it is imported from western part of Asia or from America. But I won't say it like that because you can find a lot of examples from the history that this was practiced already a while ago, around the world. You can find the examples of same-sex intercourse in ancient Hindu temple walls and gateways.
Some interesting facts from India:


In June 2003, about 35 men, many wearing jewelry and lipstick, took part in a rare gay pride march in Calcutta.

The Internet has given the gay community a relatively safe way to connect. So many gay sites are coming into India like www.indiangayclub.com, www.gaymarriage.com

Telephone gay counseling is now available in major cities, like Delhi

The first gay men's conference in the sub-continent was held in India, which was organized by The Humsafar Trust, a support group for gay-marriage.

Bombay Dost, India's only gay and lesbian publication.

Aanchal, a help line and counseling centre for lesbian and bisexual women in Mumbai

AMALG India - a dating service operates like a matrimonial for lesbians and gays.

Like many other countries, Gay Marriage is supported by one group and not supported by another one. However, there's not many supporters of gay movement compared to the opponents. In India, homosexuals remain victims of violence in different forms supported by the society.
I'm confident that Indian people never ever support this type of marriage. To prove my confident, I wish to bring out these points


In India, marriage is life's most important event and no family is complete without children.

In India, homosexual acts are illegal. We are already having a law from 1885 to avoid unnatural sexual activities. I think India is the only country having this type of laws. I just want to mention an interesting thing on the incident when Queen Victoria framed this law in 1885. This law makes homosexual acts between men illegal but does not technically cover lesbians. When it was told to extend this law to address female homosexuality as well, she refused to believe that such acts between women were possible.

The Indian Supreme Court and government told that homosexuality cannot be legalized in India as the society disapproves of such behavior.

From 1860 to 1992, Only 30 cases were there in courts under this homosexual law. Out of the 30 cases, 18 were non-consensual, 4 were consensual of which 3 were before 1940 and 8 were unspecified.

Many cases are filled against the gay people under public nuisance law.

When a film 'FIRE' on Gay Marriage was released in India, it faced a lot of issues. The theatres in which this powerful story of two sisters-in-law who fall in love was screened, faced a serious problems.

I think these facts are enough to support the idea that "Indian people will never ever support Gay Marriage".
---
more in Life
Bipolar Disorder: the euphoric, the shocking and the hideous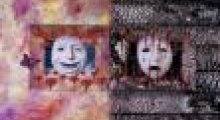 Bipolar Disorder. Pretty scary term huh? Especially if all of sudden it's the term that defines you. So cutting through the crap of symptoms, medications, treatments and definitions what really goes on in the life of the B.P. afflicted.
The Power of Purpose
Some time ago I read a news report that was, actually, quite disturbing. It seems that there was a grossly overweight woman who was so immobile that she, literally, could not get up from the couch. That couch had been her home for about six years. She couldn't get up to eat or even go to the bathroom.
Passion Pays
The house we live in is on a half acre lot with lots of trees. It is a beautiful setting, but the situation does call for a certain amount of work to keep the place looking nice.
The Origin of Success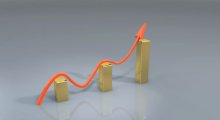 I remember when I used to do a lot of scuba diving. I lived in Okinawa at the time and it was a fantastic place to participate in that sport. The water was clear, there was a lot of beautiful coral and many varieties of tropical fish. On top of that, you didn't even need a boat. There were numerous places where it was possible to just swim out from the shore a few feet and do a tremendous dive.