What's in your library – Part 3

I'm a published author – now what?
Unless your name is James Patterson, Agatha Christie, Danielle Steel, Harold Robbins, J.K. Rowling or one of the many other best-selling authors,
getting published
is the first step and only the first step (after the work has been written and edited of course). It is, however an extremely important first step – one that only a minority of the hundreds of the thousands if wannabe writers ever achieve. The problem is, that if no one buys it, it's a waste of paper or bandwidth in the case of e-books.
Authors do things backwards in the marketing world. Generally with other products, an entrepreneur will come up with an idea, research it, and if there's a market for it, manufacture it and sell it. Most authors do not look at the market first and then write a book that they think will sell to that market. They write the book, all their friends tell them it's "awesome" and then they try to sell it.
It's true that artistic people really balk at the idea of promoting themselves but, nevertheless, in the final analysis, promoting a book is really the author's responsibility.
In this series we've been following the work of
D.T. Mann
. a romance fiction writer who is newly published and now fighting her way through the labyrinth of marketing and promotion. Her second book
"Escape from Evil"
will be released January 18th on Amazon. We thank her for allowing us to use her information.
There are dozens, if not hundreds of books out there that will tell you how to promote and market your book. The Cheers author Frederick Shelton takes dead aim at the
world of self-help gurus
and his facetious well thought out article also applies to books on how to sell your book.
From one site, I downloaded a guide called 101 Brilliant business tips. It's great. The tips are good (if a bit obvious) but to the neophyte, they represent a bewildering array of actions that a writer who can turn out a killer novel is totally lost in this laundry list of "Effective techniques".
Probably the most important "Brilliant Business Idea" is the action call. What do you want the person receiving your brilliant me3ssage to do after they receive it? The answer is obvious- right?
BUY MY BOOK!!!
T'aint quite that simple. There has to be a why in there someplace. Why should someone buy your book? You have to tell them why they can't afford to be without it. And you have to get the message to them.
Our test case, D.T. Mann has gone the
Facebook, web-site
, marketing route. These are free, but may not be as effective as paid advertising. That's for you to decide. How you get the message out there is vitally important, perhaps as important as the message itself.
Right up there on the important list is "What is your market?" Who is most
likely to read your book
?
The
Neilson Company
has an excellent web-site filled with marketing information. A couple of hours cruising this type of site will yield all kinds of valuable information as to the ages and lifestyles of those who are most likely to read your book.
Summary
- What is your market?
- How do you reach it?
- How do you appeal to that market once you've decided how to connect?
- And one more thing – how are you going to measure your success? This is especially important if your using a mix of media in your promotion.
Congratulations on being published and good luck with your marketing. We hope this article has been of some help.
---
more in Culture
Intro To Matt Menke, GE Aviation Engineer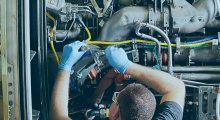 Matthew Menke, who is currently employed with GE Aviation, is a technical leader and mechanical engineer who has spent more than 18 years assisting fresh and innovative legacy products.
2016: India lost six scribes to assailants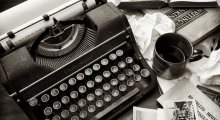 As the year 2016 roles on for the final hours, India stands as one of the worst places for working journalists similar to the conflict-ridden nations like Syria, Yemen, Iraq, Mexico, Libya, Afghanistan etc.
Who Reads What?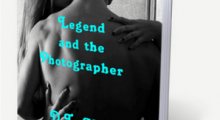 Last time we discussed the emergence of erotic romance novels as standard reading for a great many standard people.
Found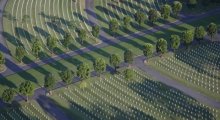 A deep bell rang in my heart. Then, taps, played on a solo bugle in my mind. I started to cry…and fell quickly to my knees. I found him!
The Cheers Contributing Writer Hits Top 100 List First Day!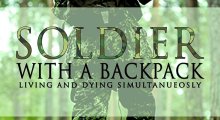 Congratulations to Linda D. Wattley of After the Storm Publishing (a division of Peace in the Storm Publishing) on debuting on the Amazon Best Sellers List in the Top 100 for her new book which released today "Soldier with a Backpack: Living and Dying Simultaneously!"
Appreciating the Greats & Their Influence On Modern Music
Everywhere we look modern musicians are popping up left and right. Some of these musicians will go on to pioneer their own style, unique and on its own, but that doesn't mean they weren't inspired by acts of the past. Each musician is able to take valuable lessons from the music they hear - whether it's on the radio or in a classroom - and transform that into their own creation.
Must Dos for a Memorable Wedding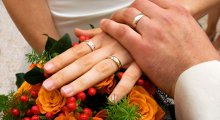 Congratulations on your upcoming wedding. It's a time of tremendous celebration, both for you and the groom and your families and friends. Your wedding also requires lots of organizing and preparation. Even if you have a small wedding, there are activities to complete. For starters, you and your fiancé will have to apply for a wedding license. You also have to decide if you want to exchange traditional wedding vows or create your own wedding vows.
Filipinos unique way of celebrating Christmas!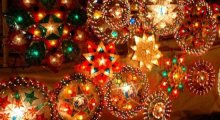 The celebration of Christmas season in the Philippines is the most awaited and the happiest event. It is the only season where members of the family, even those living in the farthest land, would come home just to celebrate Christmas with the other members of the family to a place they call Home.
Australian Art: The Best Galleries Down Under!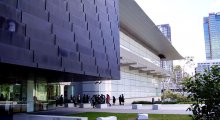 With a stunning natural landscape and some of the world's best beaches, it's no wonder Australia is such a popular tourist destination. But there's so much more on offer in this diverse country, and culture lovers shouldn't miss out on the opportunity to discover some of Australia's greatest works of art.
Beginners Guide to Wine Etiquette
For wine lovers, enjoying a satisfying glass of wine is an activity that cannot be substituted. The vast variety of types and flavors cater to almost all specific needs, and this makes wine an especially popular type of alcohol. Like any other favorite past time, wine drinking has rules that are recognized and recommended by those who partake. Following wine etiquette is essential in discovering the true essence of wine, and this guide to wine etiquette attempts to make the process as easy as possible.