(What's in your Library part 2, part one can be
read here
)
Last time we discussed the emergence of erotic romance novels as standard reading for a great many standard people.
This time we'll take a look at some of the facts of erotic romance readership.
According to the Neilson Company, romance book buyers are getting younger—with an average age of 42, down from 44 in 2013. And a whopping, 44% of these readers are aged 18-44 a demographic targeted by man varieties of services and products.
Women are still the biggest buyers of Romance books but with the incredible media coverage and movie viewing of
Fifty Shades of Grey
—more men are joining the group. Estimates now are as high as 16-18% of romance novel buyers. Oddly enough, Nielsen data also shows that romance book buyers are more likely to be from the South and Mid-West regions, tend to be retired and identify as Christian.
These core romance fans are avid readers who stay very loyal to the genre. According to the Neilson Company, "Some 6% of buyers purchase romance books more than once a week, and 15% do so at least once a week. Moreover, 25% of buyers read romance more than once a week, and nearly half do so at least once a week; only 20% read romance less than once a month."
The author side of the equation is also interesting. Erotic romance novels have been around for many decades but suddenly, now, the genre is exploding in popularity. The influence of E. L. James (50 shades of Grey) cannot be minimized.
On Line, thousands of self-published and publisher contracted erotic romance novels are for sale at a mind bending range of prices
Sylvia Day, best-selling erotic romance writer calls her heroes., gorgeous damaged billionaires.
Recently published romance writer,
D. T. Mann
, identifies the leading men of her novels as tall, dark, handsome and wealthy alpha males.
Many of the authors and behind-the-scenes workers are organized. For instance, the Romance Writers of America (RWA) is a nonprofit trade association, with a membership of more than 10,000 romance writers and related industry professionals.
Publishers have been quick to recognize the possibilities in this expanding market Although there are many vanity presses and downright scammers hovering around on the web, there are many legitimate ones as well.
Solstice Publishing
is one. In its ninth year, Solstice has become one of the top independent publishing houses in the United States. They're home to over 340 authors and have over 775 titles ranging from young adult to erotica, romance to scifi, non fiction to fantasy.
The demographics are amazingly broad. While younger readers tend more towards the erotic stories, the overall market extends well into the 55+ group and, as stated previously, reading erotic romance literature occupies an immense amount of its followers' time.
The overall effect on the literature market has been incredibly positive. Book sales, both digital and hardcopy are up.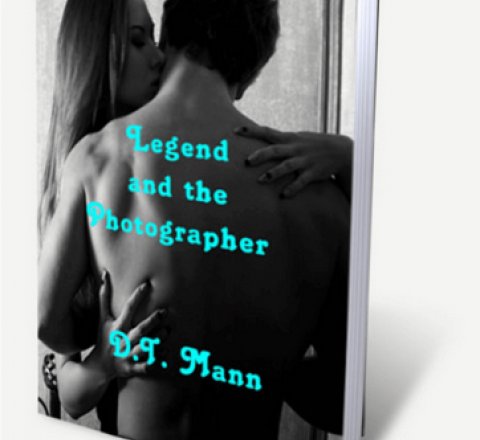 The number of submissions to publishers, agents and printers is up and the number of self-published novels has grown from 0 to its present astronomical figure, virtually overnight.
One lady in her eighties, recently interviewed by Bill Geist on CBS Sunday morning writes year round and puts out more than a book a month. She also uses Barbie and Ken dolls to make sure, "the sex act she's describing is physically possible."
For new authors like
D.T. Mann
, it's a whirlwind of excitement. "I can't believe it. My first book, 'Legend and the Photographer' comes out today on amazon.com. I never thought this would be possible. I hope people read it and like it."
Next time a look at marketing in a crowded selection of products.