Many of us dream of meeting famous people – we wonder what they'd be like in person, what we'd talk about, what would happen as a result. But what happens when influential people meet each other? Brilliant films, legendary music, the end of wars: here are some of the most significant meetings in history.
1) John Lennon and Paul McCartney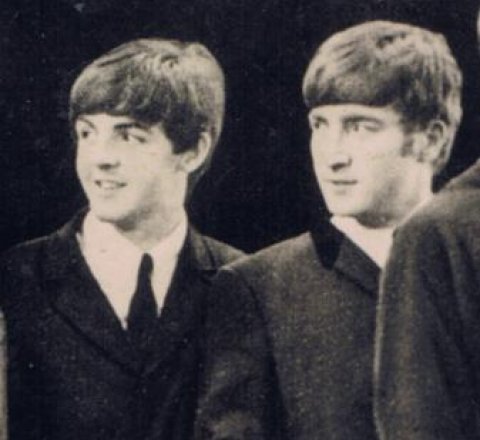 These two rock legends met through a mutual friend on 6 July 1957 at a church fete in Woolton. John's band The Quarrymen performed at the event, and Paul was in the audience. In an interview with Record Collector magazine in 1995, Paul reminisces on that first encounter: 'I remember coming into the fete and seeing all the sideshows. And also hearing all this great music wafting in from this little Tannoy system. It was John and the band…I just thought, "Well, he looks good, he's singing well and he seems like a great lead singer to me." Of course, he had his glasses off, so he really looked suave. I remember John was good. He was really the only outstanding member, all the rest kind of slipped away.'
Two weeks later, after noticing talent in McCartney, The Quarrymen asked Paul to join the band. You know the rest.
2) Edgar Allan Poe and Charles Dickens

Arguably two of the most influential authors to date, Poe and Dickens met in March 1842. Poe – an editor, literary critic, poet and short story author – wanted to make a living solely off writing. Dickens was doing just that, off the success of his first novel The Pickwick Papers. Poe maintained a steady interest in Dickens's writing and when Dickens came to Philadelphia, Poe requested a meeting with him. The two met in Dickens' hotel room and discussed American and English literature. Dickens promised to try to get Poe's writings published in England; his attempts were unsuccessful.
3) Tony Blair and Gordon Brown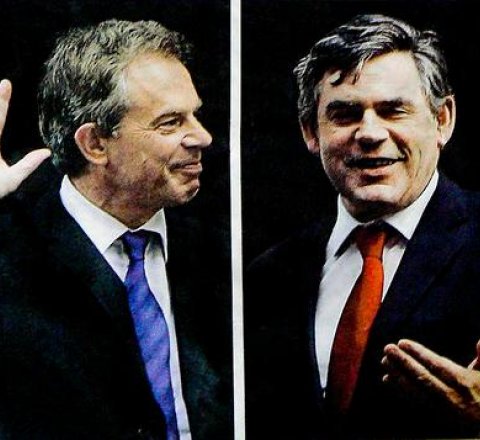 On 31 May 1994, following the death of Labour Party leader John Smith, Tony Blair and Gordon Brown met in a Mediterranean restaurant in Islington – 127 Upper Street. There they formed a gentleman's agreement, where Brown would stand aside to let Blair take control in the Labour leadership contest, in return for considerable economic and social control. The meeting, nicknamed the Granita Pact after the name of the restaurant where they met, was denied until written proof surfaced in 2003. There was so much mystique and political intrigue surrounding the Granita Pact that it was made into a film called The Deal, which aired on Channel 4 in September 2003.
4) The signing of the Armistice
WWI came to an end on 11 November 1918 at 11 a.m – the eleventh hour of the eleventh day of the eleventh month. France, Great Britain and Germany signed the armistice in French military commander Ferdinand Foch's railway carriage. Situated north of Paris in the Forest of Compiègne, they chose the location for its remote location.
In 1940, 22 years later, another armistice was signed in the same railway carriage parked in the same location – but this time, Germany forced France to cease fighting against them in WWII.
5) The infamous Pixar lunch meeting

You may not know that four modern animated classics were hashed out over a single meeting. It was 1994 and Pixar had just completed production on 'Toy Story,' which came out the following year. The chief creative staff for Pixar – John Lasseter, Pete Docter, Joe Ranft and Andrew Standon – got together for lunch and after an hour, had the rough plot outlines and basic characters for 'A Bug's Life' (1998), 'Monsters Inc.' (2001), 'Finding Nemo' (2003) and 'WALL-E' (2008).
Stanton comments on that fateful day: 'There was something special that happened when John, Joe, Pete and I would get in a room…whether it was furthering an idea or coming up with something, we just brought out the best in each other. It was like a band.'