10 recent celebrity deaths caused by overdose

The recent death of Philip Hoffman by a suspected drug overdose has once again highlighted how lethal the combination of fame and drugs can be and highlighted the danger drugs present to all levels of society. It is not a one off by any stretch of the imagination and many celebrities have met early and sad ends due to overdose. Here is a list of other ten celebrities from the last ten years whose deaths have been related to overdose.
Whitney Houston was one of the world's best-selling artists, she released six albums, three soundtrack albums and one holiday album, all of which achieved diamond, multi-platinum, platinum or gold status. Her single 'I Will Always Love You' became the best-selling single by a woman in music history.

She was found unconscious at the Beverly Hilton Hotel on February 11th and pronounced dead later that day. The initial cause of death was ruled to be 'accidental drowning', however, it was later revised to 'drowning and the effects of atherosclerotic heart disease and cocaine'. The toxicology report found additional drugs in Houston's system including Benadryl, Xanax, Marijuana and Flexeril.
Heath Ledger was an award winning Australian actor and director starring in many blockbuster movies such as 'Brokeback Mountain', 'A Knight's Tale' and 'The Dark Knight'. He won the New York Film Critics Circle Award for Best Actor and Best International Actor from the Australian Film Institute as well as being nominated for a BAFTA Award and Academy Award for Best Actor for his portrayal of Ennis Del Mar in Brokeback Mountain.

Ledger sadly passed away during the editing of 'The Dark Knight', a role which he posthumously received critical acclaim and numerous awards for. On the 22nd of January 2008 he was found unconscious in his apartment in SoHo, Manhattan and pronounced dead later that day. Reports had concluded 'Mr. Ledger died as the result of acute intoxication by the combined effects of oxycodone, hydrocodone, temazepam, alprazolam and doxylamine.'
Known as 'The King of Pop', Michael Jackson's contribution to music, dance and fashion made him a global icon. He debuted as a child with his brothers as a member of The Jackson 5 and then went on to have one of the most successful music careers of all time.

Jackson died in his home in the Holmby Hills district of LA on June 25th 2009. His personal physician, Conrad Murray, tried unsuccessfully to resuscitate him and he was pronounced dead shortly afterwards. It was later revealed that Jackson had died of acute propofol and benzodiazepine intoxication after suffering cardiac arrest. His death was ruled homicide and Murray was convicted of involuntary manslaughter.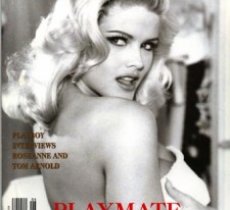 Anna Nicole Smith, born Vickie Lynn Hogan, was a model and actress who first came to fame when winning Playboy's 'Playmate of the Year' in 1993. She modelled for Playboy under the name Vickie Smith before settling for the name Anna Nicole Smith. She played some minor roles in films though never really finding the same success as her modelling career.
Smith was found dead at the Seminole Hard Rock Hotel and Casino in Hollywood on February 8th 2007. A seven week investigation took place and concluded that she dies of combined drug intoxication with the main component a sleeping drug called chloral hyrate. Ultimately her death was ruled an overdose of chloral hyrate that became increasingly lethal when combined with the several other prescription drugs in her system.
Amy Winehouse was an English singer-songwriter who was critically acclaimed due to her deep vocals and mix of genres. In 2006 she received five Grammy Awards for her album 'Back to Black', a joint record at the time for most wins in a single night by a female artist.
Winehouse had been a drug addict until 2008 when she replaced her dependence on illicit drugs with binge drinking. She had fallen into a pattern of abstaining from alcohol then relapsing and on 23rd of July 2011 she was found with no pulse in her home in Camden, London. She was pronounced dead at the scene and it was later reported she had five times the legal drink-drive limit of blood alcohol content, a sadly fatal dose.
Brittany Murphy was an actress and singer from Atlanta. She starred in many cult films including Clueless, Sin City and 8 Mile, for which she received critical acclaim. She also dabbled in music reaching huge success with Paul Oakenfold on the club hit 'Faster Kill Pussycat'.
On the 20th of December 2009, Murphy had collapsed in her LA home and was transported to a local medical center where she was pronounced dead on arrival. The coroner had initially announced her death as 'natural', however after an autopsy was performed her cause of death was stated as pneumonia with secondary factors of iron deficiency anemia and multiple drug intoxication. The drugs were all over the counter drugs, likely taken to treat a cold but in her weakened state had possible adverse effects.
George Best was a professional soccer player from Belfast, Northern Ireland. He played for Manchester United, helping them to win their first ever European Cup in 1968 and claiming the personal awards of European Footballer of the Year and FWA Footballer of the Year.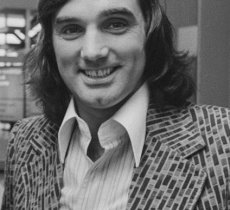 He is considered in some circles as the greatest soccer player ever and is often mentioned in the same breath as Pele.
Best had suffered from alcoholism for most of his life and it eventually lead to his death on 25th November 2005. He died in Cromwell Hospital in London after being admitted for a kidney infection caused by the side effects of drugs used to help his body accept a liver transplant. Belfast City Airport was renamed George Best Belfast City Airport a year after his death as a tribute.
Chris Penn, born in LA, was an actor and probably best known for his roles in the two Quentin Tarantino films, Reservoir Dogs and True Romance. He also featured in the video game 'Grand Theft Auto: San Andreas' in 2004 as the voice of Officer Eddie Pulaski.

Penn was found dead in his home in Santa Monica on 24th of January 2006. Penn had a history of drug use but an autopsy revealed the primary cause of death as heat disease with prescription drug promethazine with codeine as a possible contributing circumstance.
Eddie Guerrero was a professional wrestler, born in El Paso, Texas and wrestled with several different promotions, most famously for WWE. He was widely regarded as one of the most gifted wrestlers in history and was respected by his counterparts. He won twenty three titles during his career including the WWE Championship.
Guerrero was found unconscious in his hotel room on Minneapolis, Minnesota on November 13th 2005 and he was pronounced dead when paramedics arrived on the scene. An autopsy report stated he had died as the result of an acute heart failure brought on by his addiction to alcohol and pain killers.
Cory Monteith was a Canadian actor finding fame with his role in Glee. He played the role of Finn Hudson in the hit show, winning the 2011 Teen Choice Award for Comedy Actor. He also went on a live stage tour with the preforming in the USA, Canada, England and Ireland.
Monteith was found dead in his room at the Fairmont Pacific Rim hotel in Vancouver on July 13th 2013. His death was contributed to a mixed drug toxicity consisting of heroin and alcohol. At the time of his death, Monteith was found with drug paraphernalia including a spoon with drug residue and a needle alongside two empty bottles of champagne.