One of the most dramatic changes in human history has occurred in the past couple of decades with the advent of mobile technology. From simple communication to advanced entertainment forms, here are some of the most stunning advances that we can all enjoy from our mobile devices.
Financial transactions
Although the introduction of new digital payment systems such as Apple Pay have been delayed in Canada, many other areas of the world are swiftly taking up the mobile method of making payments with a large variety of retailers.
Similarly, the advances of mobile banking means that just about anyone can conduct financial transactions on their smartphone. Thanks to new encryption systems, the mobile method of banking can offer many more levels of security and flexibility over traditional cash methods.
Entertainment
In just over ten years smartphones have become multimedia entertainment devices that can now stream movies, receive radio stations from all over the world, and access just about any piece of recorded music effortlessly with new streaming apps such as Deezer.
Mobile gaming has also really taken off and is now a $25 billion industry with many niche categories that cater to specialised gaming markets. One of the most notable of these is the burgeoning online casino sphere with brands such as Lucky Nugget Casino offering all of the traditional casino games from the convenience of a player's mobile device.
One of the biggest forms of entertainment to be taken up by mobile users is that of social media. Sites like Facebook and Twitter are now a regular form of communication amongst the new digital generations, and already new forms of social networking such as Snapchat and Instagram have infiltrated mass consciousness.
Shopping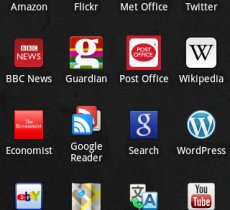 Many retailers have now developed their own apps for mobile devices that act as storefronts with special promotions and customer accounts. These can range from massive online shops such as Amazon to smaller retailers like Toronto's Eluxe that even offer a virtual stylist.
Similarly, YP Shopwise has helped mobile users in Canada find huge savings in their local area with a constantly updated range of deals, sales and flyers that can be easily navigated from a mobile device.
And the Grabble app has made shopping a much more fun experience. By allowing the user to swipe their way through a huge range of outfits and fashions, it provides yet another example of hyper-modern, user-friendly mobile technological innovation.