After a long time off, football is finally coming back. With the preseason just around the corner, football fans are getting excited for what is shaping up to be a fantastic year in the sport. With so much news in the offseason, many teams are ready to shake up the old standings. Here are some of the teams we can't wait to see play this year. 
Las Vegas Raiders
The Raiders have been through it all over the years, but few fans could have predicted they would move from their iconic Oakland, California home. With their recent transfer to Las Vegas, there is entirely new energy and purpose for this team. Oakland is certainly known for being an excruciatingly tough and unforgiving market, and completely opposite to that, Las Vegas is overjoyed to finally get a football team. The excitement of a new fan base and a change of scenery is enough to get NFL fans curious for the future of this team, but that's certainly not all. 
Derek Carr has been the quarterback for this squad for six years now, but the Raiders have found themselves with the promising quarterback Marcus Mariota as well. While Mariota did not pan out well on his previous team, the Titans, he is still a young and talented player. The team has signed him to a 2 year, $17 million dollar contract, so it's assured that they will want to see what he can do on this team. There's nothing like a good rivalry to bring the best out of players. The Raiders may very well be an exciting and entertaining team this season. 
Buffalo Bills
It's been a long time coming for this team. After almost two decades out of the playoffs, the Bills finally broke their curse a few seasons ago and returned to the playoffs again just last season. It seems the squad has finally found a solid quarterback in Josh Allen, and they can build around him for future years. Many pieces have fallen into place, and it might very well be a great year for the team. 
The Buffalo Bills could possibly be the breakout team of the 2020 season. They have everything they need to be great. The power vacuum that Tom Brady has left behind in the AFC East is the perfect opportunity for this team to go on a winning streak. With a strong quarterback and some new weapons on offense like Stefon Diggs, the Bills will certainly have favorable odds in the American football betting markets. Tight end Knox was a surprising success last season, as was Beasley. The offense side is really coming together, and their defense is still in the top five best in the league. There are no excuses for the Bills this year, and fans across New York are expecting big things.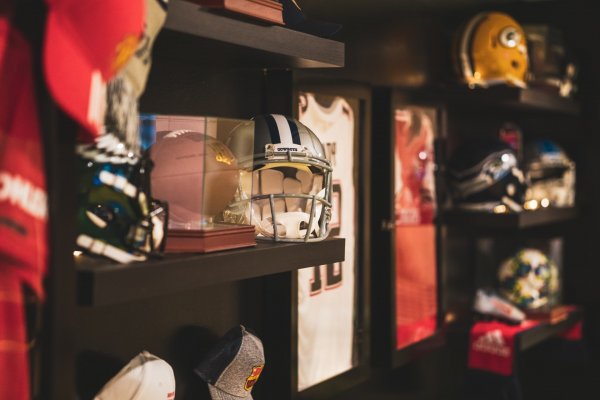 Indianapolis Colts
The Colts had an exceptional quarterback in Andrew Luck, and fans were distraught when he retired due to injuries. Last year was a transitional year for the Colts, and one that was clearly not up to their standards. After finishing the season 7-9, the managers knew that something needed to change, and it starts with the quarterback position. Jacoby Brissett was statistically speaking, a solid replacement. His completion rating was great, but he just wasn't the right fit for their offensive scheme. Simply put, Jacoby was not aggressive enough to make the right plays where they counted. He wasn't moving the ball down the field and it led to some narrow losses and low scoring games. 
The team needed to face facts and admit that it wasn't working. The solution? Bring in tall, fearless quarterback Phil Rivers. At 38 years old, Rivers might be nearing the end of his career, but that means it's a great opportunity to go out with a bang. After years of playing on the lackluster Los Angeles Chargers, Rivers finally has a strong offense around him with the Colts. If Rivers is known for anything, it's being fearless on the field, taking the risk and making the big plays, and being able to come back from a point deficit for the win. The Colts need someone like Rivers in there to bring some life back into this team. Rivers knows how to play, and knows what it takes to lead an offense and win.