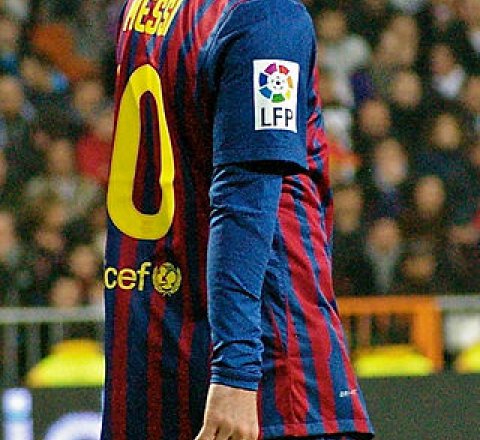 Just days from Argentina's first game for Group F against Bosnia and Herzegovina, all eyes are on Lionel Messi this year to help Argentina secure the coveted Jules Rimet trophy.
The pressure is on for the 28-year-old star who will surely be keen to shake off his previous international reputation, having left the 2010 World Cup without scoring a single goal. However, with a shaky season at Barcelona, Messi could find himself facing a few challenges if he is to make his country proud this summer.
For the first time in six years, Barcelona has won nothing this season, having suffered problems off the field and injury setbacks for Messi. After losing to Atlético Madrid in the Champions League, the team's coach Gerardo Martino had little praise for the striker, saying: "We were not interested in Messi being involved that often."
A love hate relationship?
After touching down in Argentina, Messi told fans: "I often play better for club than for country. Now let's hope it's the other way round. When I join my friends here it'll be another story." But with his Barcelona team coach and his followers feeling less than optimistic, he will have some convincing to do this year.
In a scathing remark published in the New York Times, Argentine writer Martín Caparrós implied that Barcelona's unfavorable season was down to Messi 'saving himself' for the World Cup. "We all hope that he's a bastard betraying all that he held dear [at Barcelona] just in order to be good in the World Cup, because if not, if he keeps playing like he has played the last two months, we're gone."
Despite a hamstring injury this winter largely affecting his season at Barcelona, Messi has instead been criticised for not being 'Argentine enough,' and to this day finds himself being compared to Diego Maradona. He will have to step up to the mark if he can prove to Argentina's fans that he is just as loyal a national player.
Messi will not be short of drive for winning this year however: the chance of a World Cup victory for Argentina would secure the first international win for the country since Copa America in 1993. Drive aside, Messi still is, undeniably, one of the best soccer players in the world, having won the Ballon d'Or four years in a row.
If Messi is to prove his critics wrong in this year's tournament, he would be wise to forget his season with Barcelona and focus on his Argentine roots.