If you're anywhere near the Garden State right now then you know how crazy it's getting for Super Bowl XLVII. Fans of the Denver Broncos and the Seattle Seahawks are gearing up for the big showdown this Sunday. People from all over the country are travelling to New Jersey; hopefully Governor Christie won't shut down any more roads, LOL. If you're heading to this part of the East Coast, then there are several things you should keep in mind this Super Bowl Sunday.
1. The Forecast
It looks like there won't be the sub-zero temperatures or feet of snow predicted just a few weeks ago. A clipper system should be moving through the area a few hours prior to game time, with only a dusting of snow left in its wake. It should be in the mid-30s throughout the game which is far more tollerable.
2. Tight Security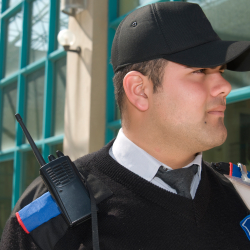 With the large crowds being drawn in for the big game, security is at an all time high. More than 700 police officers will be stationed throughout the stadium complex throughout the game. But that is only the beginning. There are also about 3,000 private security guards scheduled to be on-site. But with 80,000 fans and 5,000 members of the media flooding the area, this isn't as "overkill" as it may seem.
3. Hotels & Motels
If you're going for the game, you're staying though til Monday, let's be honest. Luckily for you rooms are still available and rates have actually dropped a little. Rooms within a 4 mile radius of the MetLife Stadium are going for about $250 a night which is $100 less than Friday's prices from last week. Though "beggars can't be choosers," you should still be careful about where you stay. Don't settle for less than will make you comfortable (e.g. don't get the cheapest, sleaziest room available). With the projected cold temperatures, be certain your hotel at least has properly maintained heating units with working parts; you know, so they can actually keep your room warm.
4. Watch Out For Henschel, Jacobson and Crisman
The three only members of the "Never Miss A Super Bowl Club" are sure to be in the audience this Sunday keeping their 47 year streak going with game #48. With Tom, Larry and Don cheering for the Steelers, 49ers and Patriots respectively, none will be seeing "their team" in the big game, but just being part of the event is important enough for them to dedicate much of their lives to their fandom.
5. It's All About Manning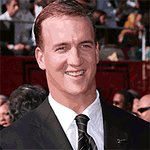 Love him or hate him, Peyton Manning has another chance to boost his legacy with a second Super Bowl win. This would put him in the top 3 quarterbacks of all time for sure - along with his brother Eli. He is expected to break another record when he steps on the field as the projected MVP which would make it the 5th time he's won it. Add this to the $12 Million he makes annually and he is by far the most valuable player on the field.
So whether you're watching the game at home or making the journey to New Jersey - Super Bowl 48 is certain to be the most amazing sporting event of the year; definitely one you won't want to miss!