Great baseball story by Tom Boswell, journalist/Post and one of the premier baseball
experts and baseball historians.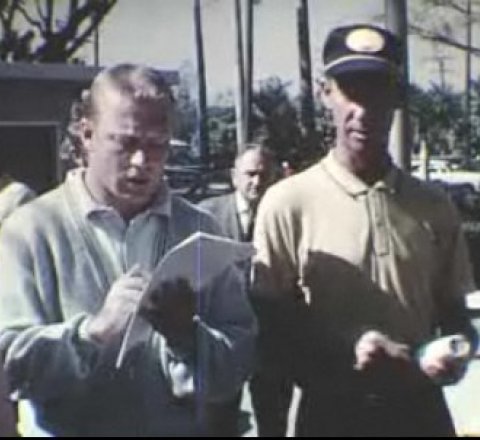 Back around 1961, it was widely believed that the fastest runner in baseball was either Mickey Mantle, center fielder for the Yankees or Pedro Ramos, fastball pitcher for the long suffering Washington Senators.
The Senators in the 20s, won a World Series for the Senators and fastballer Walter Johnson is ranked as the best pitcher in the history of baseball. Too bad there weren't radar guns back then. Some hitters who faced both Johnson and fastballer and Hall of Famer, Bob Feller, said that Johnson's fastball was faster. Walter Johnson was from rural Maryland and a high school in Rockville, Md. is named after him. It is called Walter Johnson High School. I wonder how many high schools are named after baseball
players?
OF course there is a high school named after a football player: O.J. Simpson High School..........NOT!
Speedster Pedro Ramos, pitcher for the Senators, was maybe the fastest runner in baseball. He was born in Cuba. When asked how he got to be so fast, he said,
"Well, I grew up on a farm in Cuba, and when a farm animal got loose, my job was to run him down and catch him,"
he said smiling.
So rather than leave the issue of the fastest in baseball to speculation, a race was set up.
The Yankees were in Washington and catcher Clint Courtney ( the only catcher I know of who wore glasses) set up a race between Ramos and Mantle in Washington's Griffith Stadium in D.C.
Here's were it gets interesting.......
Now Mantle was known for his exceptional acceleration. His drag bunt from the left side was almost impossible to stop. He was already moving toward first base slightly when he made contact. I saw him hit in DC and saw his drag bunt.
Also, Pedro Ramos' speed was taken advantage of by the Senators. When the Senators needed a sacrifice fly score with a guy on third base, Ramos was the pinch runner.
I wonder if there was any other pitcher in the history of baseball who was used as a pinch runner.
For obvious reasons, he was not used to steal bases.
So, Washington catcher, whom I remember, organized a 100 yard race in Griffth Stadium
between Mantle and Ramos.
Now, everyone knew that Mantle was incredible at acceleration and that Pedro Ramos could fly after got up to full speed.
So Clint Courtney, knowing that Ramos was better at acceleration, Courtney secretly measured 110 yards instead of 100, to give Ramos more time to get into 5th gear. Clever. They finally raced and, wouldn't you know it....In the last few yards, Ramos pulled ahead and won by about a foot and a half!
What should be mentioned is that, given Mantles acceleration from a stand still, he would be better at stealing bases and would be better at scoring from third on a sacrifice fly.
What is also impressive is that being so fast is especially impressive since Mantle was a great power hitter.
Another power hitter with great speed was Willie Mays of the San Francisco Giants at the time Mantle and Ramos played.
Unfortunately, in a game at Yankee Stadium, Mantle was chasing down a fly ball and his cleats got caught in a drainage grill. HE was injured and I don't know if that
permanently affected his running speed.
Mantle was very tough. He had severe abscesses on his leg but tried to hide it and play.
At some point in the game, blood soaked thru is uniform and was visible. He nearly fainted but wanted to continue to play.
He was also, an alcoholic and died of either liver or kidney cancer, I think.
He sometimes played inebriated.
He was a big womanizer and had sexual encounters under the stands at the stadium, according to his biography.
When he was emaciated from cancer, he said he had a message for children.
"
"In my life, I made a lot of stupid mistakes. In some ways, I wasted my life. Please don't live a life like mine."
Experts put Mantle as the 3rd greatest center fielder in baseball history behind
1. Willie Mays
2. Ty Cobb
(Joe Dimaggio is # 5 and Tris Speaker (1920s) was # 4 with a batting avg. of .345.
It should be noted that when both Mantle and Mays played at the same time.
In comparing Mantle and Mays (Mantle, AL, Mays NL)
#1 baseball analyst and historian, Bill James (Baseball Historical Abstract),
James says:
"Comparing Mays to Mantle, I would rate Mays ahead in 1951, Mantle ahead in
1952, 1953, when Mays was in the Army.
Mays in 54
Mantle ahead in 55 56 57 and
even in 58
Mays in 59 and 60.
Mantle in 61
Mays in 62 63 64 65 66
Mantle in 1967
and Mays in 1968
Mantle's best seasons, 56 57 and 61
were all better than Mays best season: 1965
Mays lifetime avg was .302
Mantle's was .298 "
Copyright. Sharvith Silver Spring. 2013