These days everything seems to be accessible by internet. If you are hungry there's a 24-hour online delivery of your favorite fast food. If you need a new pair of shoes or a dress to be worn for the most awaited Friday night out with friends or boyfriend(s) or if you are looking and dying to have a job, you can easily search and find something. The latter, the job part, being the most difficult one though. Believe me, I know. But considering everything, it's no surprise that even relationships can be found and developed online.
Let's take for example my friend Jane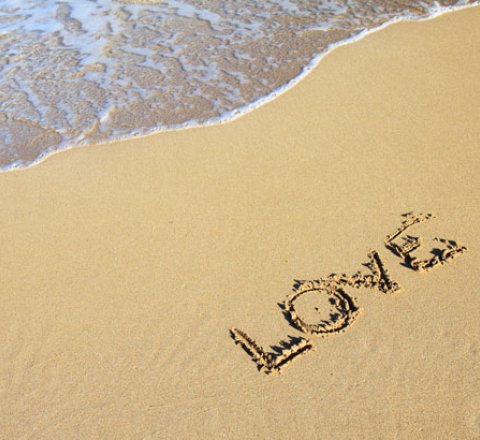 Jane is a single mom with 2 lovely kids. She's a smart person with a blossoming career in Advertising. She's a nice, very friendly and is always ready to show her lovely, warm smile. Unfortunately she wasn't lucky enough to find her knight in shining armor for the first nor the second time, but it didn't keep her from trying again. But then she met John. It started with just a simple "hello." John is an engineer. She describes him as Big Bear.
Huggable and charming.
Plus just like her, he also has a warm, nice smile. He's been single for couple of years. Maybe not searching, but hoping to find a perfect partner. They met online, spending couple of hours chatting thru Skype, Yahoo messenger, and everything else you can think of. Not being contented with free online communication, they started to communicate via long distance calls. They were inseparable!
Then John finally decided to give up. Not give up on Jane but give up communicating online and come see her in person. From the moment they laid their eyes on each other, they knew that the love that they had thought they had online was real. Right now Jane and John and the two kids are all living in the United States. Living a life that all began with just a simple "hello."
Penny and Robert
Another good example of a successful relationship created online is the story of Penny and Robert. Penny is a single mom to a 10 year old boy. She's an independent person and works hard for his son's future. She's the type of woman who is financially and emotionally secured. Her principle in life is that "she doesn't need a man to be able to live happily." She's a young woman, a person who is full of life. Unfortunately, her first love story didn't end up being a good experience and after that she became very careful not to make the same mistakes again.
When she met Robert through Skype she was not really looking for love, but just like a thief in the night, love came unexpectedly. They became friends, talking at least an hour every day. Neither of them could stop asking about how their day has been and how the rest of it will be spent and their plans for the next day. At first, she thought that Robert is not serious with her. She was skeptical about Robert's intentions. She knows that online relationship usually end in goodbyes, leaving her broken-hearted… again. She also thought Robert's plan of marrying her and giving her a good life are just too good to be true. But he proved her wrong. He would send her emails every day, leave her online messages if she's offline and spend money for long distance calls. All for telling her that his love is true and he wants to have a life with his true love - Penny! He told her that one day, when the time is right, he would come and marry her. And he did! Robert came and fulfilled his promise - married her and made her the happiest person together with her son.
Of course, not all relationships started online have resulted in success stories, far from that. There are some situations where online relationship is good (okay, let's say GREAT) when they meet online, but once they meet in person, the magic is gone. Suddenly, there is silence. No hello's, no goodbyes.. simply silence. There are even some situations when the woman is being promised that he would come and shower her with love and happiness. And then he does come, he does shower her with love and maybe happiness, but he doesn't only come for her, he also comes for other women. Maybe he's fond of the idea of "hitting two birds with one stone." Who knows. He leaves after a few days, promising to continue their love online until the time comes when it's time to settle down. But unfortunately, after the tearful goodbyes...the visit has ended and so have the promises of true love and happiness.
To some people, relationships found online have given them a lot. A new life that is happier and more fulfilling. A life that is better than what they have hoped. But to some, it has caused them heartaches and frustrations. Some may risk it and try their luck yet again, hoping to find their true love online, but some would simply give up and consider their online experience as a good, happy experience that just didn't end up romantically.