David Haye challenges Full Tilt pros at Rush Poker challenge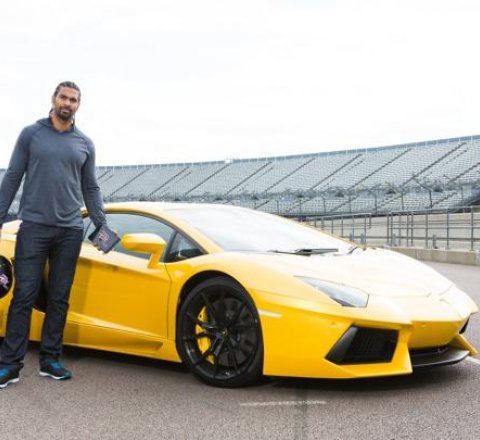 Professional boxer and former WBA heavyweight champion David Haye is used to a challenge. But when the Full Tilt Poker Pros approached him, they weren't looking to spar in the ring with him. They were looking for something a bit faster.
To celebrate the speedy turbo-charged Rush Poker app game, two Full Tilt ambassadors took "The Hayemaker" on in their own game. Ben Jenkins and Sinem Melin put Haye to the test, but not in an online poker room. No, this competition was to go down on the Rockingham Motor Speedway.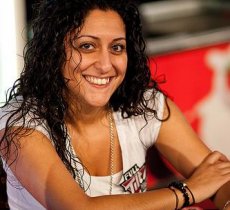 The goal was set to see how many hands of Rush Poker the three players could get through, while being driven around the track for one lap in a Lamborghini Aventador. David Hayes kicks off the game looking pretty confident, but with the flash supercar reaching speeds of up to 100mph, he soon seems to lose grips of his gameplay.
David Haye fairs pretty well in the results though, clocking in 12 hands in a lap time of 2 minute 21 seconds. He scoops the second place, leaving Sinem Melin in last with just nine hands in 2 minutes 18 seconds. Pro Ben Jenkins won the challenge and laid claim to the top spot, with an impressive 14 hands in 2 minutes and 23 seconds.
Although you're unlikely to be playing away in your own Lamborghini Aventador, the Rush Poker app boasts that it can be enjoyed anywhere and at any time. It's the ideal choice for quick-fix poker junkies. Every hand will see you facing off on a new table with a new pool of players. If you find yourself stuck in a cash game or tournament, simply fold your cards and join a new game.
The app, which is available on iOS and Android devices, also features a lightning fast Adrenaline Rush feature. All the action unfolds pre-flop over four-handed ring games, where players can only raise or fold. Buy in for between five and ten big blinds and see whether you can top Ben Jenkin's record.