Fashionable and Functional Gifts for Men with an Affordable Price Tag

Generally speaking, buying gifts for women is difficult. Browsing through racks or shelves, a million questions seem to run through your head: "Is this the right color? Is it the right size? Will she actually like it?" With guys on the other hand, the only question that matters is, "Will he find a use for it?" Men generally don't care what you give them for gifts, nor do they care about the price tag. In fact, men most often prefer items that have a specific use, rather than generic purchases like shirts and pants. When shopping for a man, you have one of two options: purchase him a flattering accessory that both ups his style factor and will actually be used, or indulge in one of his guilty pleasures. Here are a few gift ideas to get you started: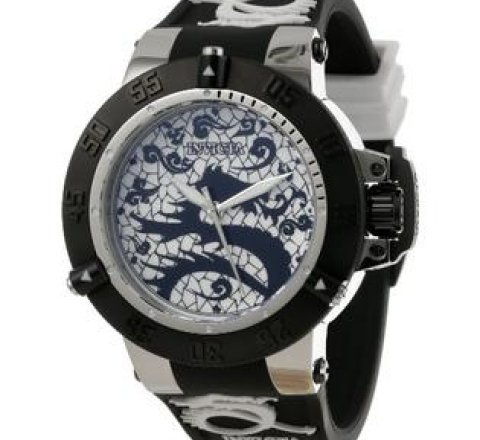 A Solid Watch
The crowning jewel of all men's accessories, you don't have to forfeit a large amount of money to treat him to a handsome timepiece. If the person you're shopping for is the outdoorsy type, the corporate office type, or simply likes to dress sharp, you can shop online to find the perfect watch to fits his lifestyle. Platinum and gold watches will run you at least a few g's, but quality and trendy men's wristwatches can go for as little as $150-300. Invicta watches, found
here
, offer dozens of styles ready for everyday wear. Better yet, their Diver Pro series pieces can go wherever he goes without worry, making a perfect gift for him to wear while traveling. Browse discount retailers for a large selection of stainless steel, leather or titanium timepieces that look tremendous, feel great and fit any budget. A good watch is guaranteed to last for years and will serve as a reminder of your generosity.
A Classy Belt
Like the watch, something that men need to own is a good belt. Belts are both fashionable and highly functional accessories. You might be thinking that he already owns one, or two, or several things to hold his pants up, but does he own one that will last him more than two decades? Belts are quite simplistic and finding a good one can be difficult, but at sites like
Bluefly
have plenty of fashionable designer belts for a bold and daring gentleman available for around $30 to $400, leaving the choice of price up to you.
A Smooth Drink
Does the man you are shopping for enjoy a good drink from time to time? Rest assured: that bottle of red or bourbon you gift him will definitely be put to use! For something a bit more personal, help him to carry the good stuff on the go with a sophisticated flask. Whether he loves to go camping, often takes long business trips, or frequently stays in hotels with pricy mini bars, this is a great purchase! Buying him a flask is a relatively inexpensive option that will save him money down the line. Cool Material offer recommendations on awesome and innovative options for alcohol carriers
here
.
Cigars
What goes great with a good drink? The answer: a good cigar. Smoking cigarettes may come with a negative connotation, but the good, old fashioned cigar is still perceived with an essence of authority and maturity. If he regularly imbibes, chances are he would also enjoy a slow smoke, even if you haven't seen him partake in the activity yourself. Instead of splurging on one high quality cigar, buy him a quality pack that can be shared socially with his buddies. If you're no cigar expert, there are several sites online like
Cigar Aficionado
that can guide you in the right direction, or you can head to your local cigar shop and ask for help in finding a brand that fits into your budget.
Polished Earrings
Nowadays, more and more men are starting to wear false earrings or dilators. It is a way to get a stylish look without suffering much. Thanks to the new fake
earrings for men
, being stylish couldn't be any easier!
Bracelets
If we could mention a single accessory that would never go out of style, it would certainly be the bracelet. There are thousands of styles, in leather, rope, etc. And you do not have to decide for one, you can always combine it with others and add a special touch to your wrist.
Let's do it! Start looking for bracelets and do not be afraid to fill your wrist with them. Men's bracelets, and especially
leather bracelets
provide an unrivalled surfing touch.
Only you truly know what your guy friend, family member, or significant other would enjoy as a gift, but if you're lost on where to start, these options will set you on the right path.