A week ago, it was unfortunate that some of the provinces in the Eastern-Central-Western Visayas Region of the Philippines were badly damaged by Typhoon Haiyan, locally known as "Typhoon Yolanda". More than 4,000 people died and billions worth of homes, products and sources of livelihood were totally damaged by the second-deadliest typhoon that have hit the country. Even those who have claimed that they have prepared for the worst to come were surprised by the damage caused by Typhoon Haiyan.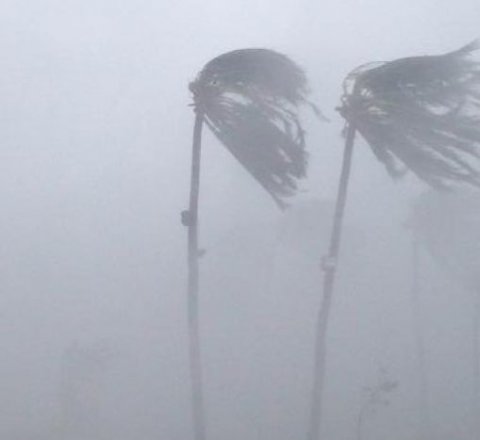 All Filipinos, both those who have survived the ordeal and those who are lucky of being spared by the typhoon, are still in a state of shock, but despite of the traumas that everyone has encountered, Filipinos are still hopeful that in the days to come, we can once again regain our strength and be able to build a new life.
For those who have survived Typhoon Yolanda, getting back on their feet once again hasn't been easy. Aside from facing the trauma of losing their loved ones they still have to consider how they would survive after all their properties and sources of livelihood have been totally damaged. Luckily, help always finds its way to the victims from those people who have a generous heart.
But, why does helping Filipinos always bring warm feelings into your heart?
We never forget to say "Thank You". Filipinos are always very thankful for any donations given to them. No matter how big or small the donations are, it doesn't matter because for the Filipinos, to be remembered during the lowest moments of their life is most important and something that they are most grateful for. They don't forget being thankful to God for sending people with generous hearts who help them in their moment of despair.
You'll get the warmest smile you'll ever get in your life. Even though they have tears in their eyes, you will see that warm smile the moment you extend help on them. It naturally comes out on every Filipino. Smiling is their way of saying your help gave them hope to continue living their lives and that they are grateful of your presence.
Expect words of blessings for you and everyone else around you. Saying "Thank you" is not enough for Filipinos to show their gratitude. Filipinos also love to say "God bless You" . Once they say it, they really mean it. It's their way of repaying the blessings that you've given to the people.
They never forget. Filipinos are forever grateful for the help and assistance given to them. One of the unique traits of Filipinos is their sense of obligation to appropriately repay a person who has done them a favor. It is locally known as "utang na loob". Once you extend help to Filipinos, they feel that they are forever indebted to you and they feel obligated to repay their debts in any way that they can.
You'll be surprise how generous they are. I've read in one article about a US Marine major that was surprised when he went to an isolated island to give out some goods. To his surprised, he was warmly welcomed by some of the residents and treated him with a fresh coconut and was also given a giant alive crab. It's the residents' humble way of thanking for the help that they received. Yes, Filipinos are still generous even though they are still in the middle of crises. And if that major stayed longer in that place, he would surely be giving the best hospitality that Filipinos can offer.
You'll not only save one life but the lives of entire families. Being a close-knit family, each members of the family is important to everyone. When you extend a help to a father, you are giving him another chance to build a home for his family. Helping a mother would mean a chance for her to take care of her children and make sure that there is food always on the table. Helping the older siblings will not only give them the chance to take care of their younger siblings but also help their parents while they are busy looking for food and shelter for them to survive. And helping the little children will give the entire family happiness while seeing their innocent and happy faces amidst the problems that they are facing.
As a Filipino, I would like to say "Thank you" to all the nations who have extended their help in anyway that they can. We didn't expect the outpouring support that the victims of Typhoon Yolanda are receiving until this moment. We are all very grateful for all the help and assistance and we pray that God will continue to bless your good heart.
Cheers everyone!