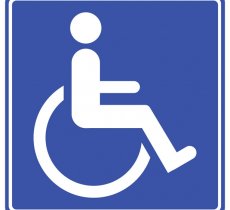 According to 2010 U.S. census statistics, over thirty million Americans are receiving Social Security Disability. The term "disabled" serves as an umbrella definition to define a large array of limitations, which differ in severity.  Federal Medicare and Social Security disability programs are in place to provide financial assistance for income, health and supportive services. 
Conditions Leading to Social Security Disability
Disabilities are developed immediately from birth, or gradually over time from chronic health complications associated with disease, cancer, physical injury or depression.  Complications that can limit your full intellectual, mental and physical capabilities can happen at any time, and they are not specific to any age groups. If you are no longer able to work, you may be eligible for Social Security disability and might consider contacting a disability attorney to evaluate your case.
Disease and Cancer
Circulation and inflammatory diseases, such as coronary heart disease (hardening or narrowing of the arteries), heart failure, stroke, diabetes and arthritis can potentially devastate the quality of life and mobility of survivors. Cancer and other diseases are estimated to contribute to 50 percent of annual deaths in the U.S. by The Centers for Disease Control and Prevention. Unsurprisingly, they are also the number one cause of disablement.  In cases of cancer, Social Security disability may be immediately available depending on the treatment type and progression.
Accidents
Unexpected accidents may happen at work, public areas, while driving, or at home. In many cases, the impact of a severe physical accident is so abrupt that it takes enormous physical and mental energy to recover basic skills, which can disable you from working for years, or possibly forever. Furthermore, symptoms such as nerve damage or back injury from whiplash may continue to fester and develop for years after the initial event. Common injuries include limb injuries, slip and fall, athletic injuries, automobile accidents and head injuries.
Medical Malpractice
An unfortunate injury from medical malpractice is particularly unfair; however, it happens quite often. The Journal of the American Medical Association (JAMA), reports that it the largest cause of disability following disease and cancer. Common examples of medical negligence errors performed by providers include a misdiagnosis, or delayed diagnosis, that causes preventable harm, incorrect dosages of medicine or anesthesia, and damage caused from botched surgeries.
Mental Health and Trauma
Some types of mental disorders can keep someone from being able to do basic tasks both inside and outside the home. Trauma and mental health disorders can include severe depression, post-traumatic stress, schizophrenia, bipolar disorder, learning disabilities, or a combination of limiting mental and physical problems that make normal daily functioning impossible. For those living with mental illness, coping with ordinary life demands such as holding a job, maintaining long-term relationships, paying bills or even personal hygiene can consistently become overwhelming.
A person's level of disability is unique, and the amount of federal assistance that they receive is determined according to how they fit into various sets of criteria. Federal assistance plays an important role towards enabling individuals so that they can make a positive impact on the marketplace and community in their fullest capacity.