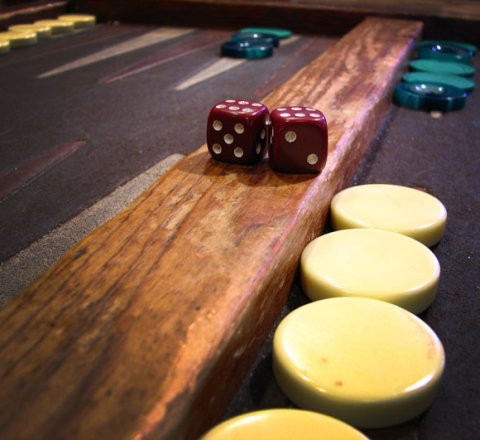 Although experts continue to talk about the British economy in glowing terms, the level of disposable household income remains lower that the average national wage. This is reflected in the amounts that Britons have spent on leisure activities this year, with just 12% of the budget being committed to non-essential items.
Despite this and the proposed step of implementing a minimum price for alcohol in the UK, bar life and socialising remain prominent features of the British cultural fabric. This is part of a wider, global trend, as while drinking establishments may vary dramatically throughout the world they offer an outlet to fun-loving individuals with a zest for life.
One of the central differences lies in the popularity of bar games, which are commonplace in American and European culture despite being relatively unheard of in contemporary British establishments. With this in mind, we checked the Full Tilt bar games map to investigate three of the worlds' most popular experiences:
Pinball, Northern America
While you will probably be familiar with Pinball, you may be surprised to note its history and continued level of popularity. It is a game that actually originated in the 1700's, although the modern version remains inspired by the arcade games of the 1970's and 1980's. Not only are these games visually stimulating and usually themed in a bid to engage players, but they are also breathtakingly easy to play. Simply pull back the launch to start the game, using the flippers and controllers to keep the ball in play. By achieving this you will accumulate points and hopefully earn yourself a top score, while also claiming bragging rights in your favourite board. This game is still hugely popular in South Western America, although it also enjoying a global resurgence.
Blackjack, France
While blackjack is a staple of casino locations and bars from across the globe, its origins are less well-known. It is a game that actually emerged from France in the 17th century, and its first reference came in a book by author Miguel de Cervantes in 1601. Now a huge global hit and one of the most popular forms of online gaming, blackjack is a multi-format experience that appeals to a huge demographic. It is also relatively simple to play, as a dealer distributes two cards to each player face down, before the participants check their hand and either hit, stand, double or split in a bid to reach 21. Once they are fixed, the cards are revealed and the player who is closer to 21 with their hand will ultimately win the pot.
Backgammon, the Middle East
While backgammon may be a decidedly slower and more traditional game, it remains particularly popular in the Middle East and Eastern Europe. The origins of the game can be traced as far back as 3000BC, and while many different variants have emerged it is the format first developed in 1920's New York that is the most widely played. The game is also considered to be a simplified version of chess, as players must move all of their checkers around a black and white board until they reach 'home'. Whoever achieves the highest score with a single roll of the dice gets to go first, and this offers a significant advantage to one player or another.