In his highly informative and contagiously hilarious memoir-slash-guide, "Stand-up Decoded" (published by Xlibris), author Lue Deck pens down a plethora of reportage, rants, rituals, essays and extremely tall tales that expose the secrets to stand-up. Written to help new comics improve their learning curve and honor those who aided him in becoming a comic, he both amusingly and insightfully shines a light on the inner working of stand-up comedy.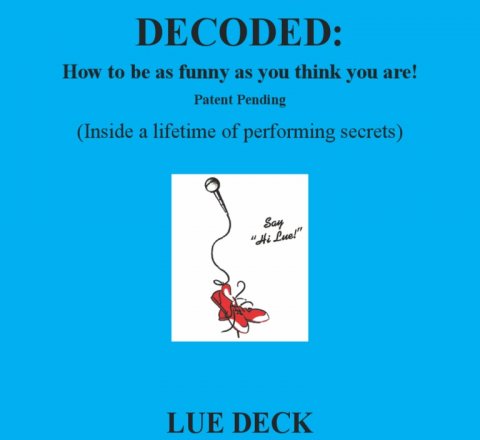 This devilishly clever, informative, and absorbing book serves as a learning tool to the art and science of stand-up comedy. It walks aspiring comedians through a step-by-step process by exposing and explaining certain facets of a stand up's repertoire, teaching them how to adapt, improvise and overcome obstacles every day. From linguistics, punch lines, mouth work, joke lists to crowd control, the author shares an overload of both hilarious and eye-opening essays that teach readers how to obtain a better grasp of how 'funny' works.
Author Deck says, "I believe if you give a man a laugh, then he laughs today. If you give a man the right tools to make others laugh, he (and they) laugh every day!"
As "Stand-up Decoded" teaches readers how to be as funny as they think they are, they are bound to find themselves laughing as they flip through the pages filled with endless wit, humor and amusement.
"Stand-up Decoded"
By Lue Deck
E-Book | 80 pages | ISBN 9781499076677
Available at Amazon and Barnes & Noble
You can buy
Stand-up Decoded here
Lue Deck is addicted to making people laugh. He has been in the world of stand-up comedy for almost 40 years. He has been a columnist for TheCheers.org for five years.