All's fair in love and war, but when it comes to business things can go very sour, very fast. All too often, business partnerships start out all sunshine, roses and optimism, before rapidly going South. Yet it doesn't have to be this way. Although the majority of partnerships are destined to ultimately fail, some go the distance, providing support and success for both parties.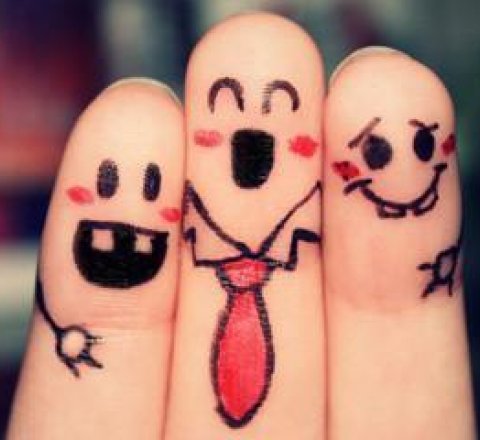 Finding the ideal business partner can be a revelation and give your enterprise the boost it needs to really go places. Perhaps you need another person with a radically different skill-set but similar ideals to make your project work? Maybe you need a creative soul-mate with a business background to take your idea to the next level? The right partner can help you to go further, halve costs, share risks, bring new abilities to the table and provide that all important encouragement. But how can you track this perfect partner down?
Embrace free company checks
It might sound like a negative way to get started but it's important to instantly rule out truly unsuitable parties. It's a big time saver to get this out of the way immediately. When you're vetting possible partners, run a free company check to uncover any skeletons in their closet so you can begin a partnership of the same calibre as the one that created businesses like Google and Wizzcash.
It might seem a little bit invasive, but do you want to share your big chance with someone who's been hit with bankruptcy more than once? Would you want to work with someone who's been given CCJs (County Court Judgements)? What about someone really shady who has changed their old company name multiple times in the last two years? A free company checking tool will help you to dodge all of these bullets before you invest time in the essential personal stuff.
What's your weakness?
Often the very best partner for you is the chalk to your cheese. If you're a big idea, head-in-the-clouds, creative type, a partner who is analytical, cautious and risk-averse could prove to be your perfect counterpoint. If you can examine yourself and your failings rigorously, you'll be able to spot the gaps which your partner needs to fill. Perhaps you're got a winning idea but it requires knowledge of an industry you've never worked in? You'll need a partner who is used to this unfamiliar world.
Do you share values?
It might sound airy-fairy, but your values and the values of your partner could make or break your enterprise. This is something you'll need to talk out in meetings and in interviews before you're ready to go ahead. Make sure your new partner has the same ethics, the same vision for your business and the same ultimate goals for your enterprise before you get stuck in and discover you're heading in different, incompatible directions.
A good way to iron this sort of thing out is to prepare a questionnaire for both you and your potential partners to fill out. Ask hypothetical moral questions, ask questions about their vision for your business, ask what they really want from their working life. Then cross-check your answers to find out whether you're a good match.
Cast your net wide
In reality, assessing possible partners is not the hardest part of this process. Tracking down possible interested parties is the real problem. Many people start a partnership with friends, family members and ex-colleagues but, if this isn't an option, where should you be looking?
Head-hunters
If you have the budget and are on the look-out for the absolute perfect partner, this is a good way to find them.


Business partner brokerages
Again, you'll have to pay to use a brokerage, but if you're out of alternatives (or want to have your pick of the litter) this route is worth a try.


Networking events
This is a more organic approach and a very good way to get taking to a diverse range of professionals. They might take some convincing to come on board though!

What traits are you looking for from your next business partner? Are you a member of a successful partnership? How did you find each other? Share your expertise and your experience with our readers below.