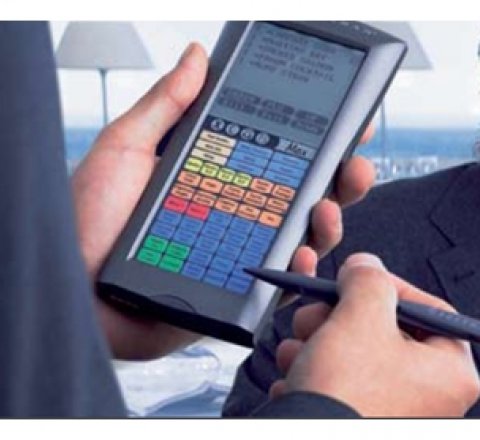 The markets are abuzz with innovative technologies brought to your door-steps to make your life easier. Technology has been a driving force that propels the financial health of your business and simplifies its administrative arm. Point of Sale is one such concept, which is a shot in the arm for hospitality and retailer businesses. With its high processing speed, data integrity, low cost and wide scope of functionality, it is a powerful product which has taken the market by storm.
The functional area of Point of Sale for various types of retailers are the checkout points where the costs of goods or services availed by the customer are totaled and the customer's payment is made at this point. The POS concept is implemented by different features including, bar code scanners, weighing machines, cash registers, touch screens, integrated credit card processing system, to name some.
The evolution
IBM has been a pioneer in developing electronic cash registers and introduced the system for the first commercial client-server technology in August 1973. However the first microprocessor-controlled cash register was setup for McDonald's restaurants in 1974. More features evolved during the years and the first Point of Sale software found its place in Microsoft Windows platform named IT Retail. Since then it has been no looking back, and at present there are wide range of POS applications flooding the market.
POS Software
The cloud computing technology came as a shot in the arm for POS, as it provided with the scope of using this software as a service through Internet. It has powerful features which are independent to different platforms and operating systems. Its huge advantage is that, it has centralized data and has the easy access to it from any internet connected devise, including your mobile devices. The data is stored in a remote server hence no local installation is required.
For Retailers
Armed with all-in-one POS units, which includes the cash drawer, debit/credit card reader, a signature capture device, a customer pin pad device, etc., all are configured with the touch screen for easy implementations. It is an effective tool for handling the sales to the consumers, and for handling other functions including, exchanges, returns, gift registries, coupon validation, discounts and promotional programs. POS provides data for 'back-end' computers to handle functions such as purchasing, inventory control, receiving and transferring orders from different locations.
Hospitality Industry
Point of sales system has renovated the restaurant industry, hotels, and hair salons alike. The computers and peripheral equipment with links to the internet is an effective way of maintaining the track of sales, payrolls, and can create records used for accounting and book keeping. Another revolution in restaurant industry, especially those with high volumes of orders, is the 'Wireless POS', which is a handheld device and orders are sent to the servers directly from them. From the servers and orders are sent to the kitchen in real time. Wireless system also finds its way through microphones and speakers, which are wired to a central location, which is broadcasted to headsets.
The success of a business organization lies in its management skills. Hence, you can apply POS software features for the success of your business, with help from Melbourne Point of Sale from Fedelta POS. With high speed, low costs, and improved accuracy, your will be able to meet your business needs in a professional manner.