Britain needs 3000 more border guards

According to a senior union official Britain currently isn't able to guard their borders against migrants properly, and need at least 3000 more Border Force guards by the time Brexit happens.
Lucy Moreton from the Borders, Immigration and Customs Union said that right the Border Force is understaffed, and that they are not able to respond to all reports coming in about immigrants seen jumping out of trucks. She also said that the only place there are currently no Border Force vacancies is the London City Airport.
In 18 months after the Brexit negotiations have hopefully come to an end, they will need the extra manpower.
"We don't have enough staff to respond to all the small vessels spotted. We don't have enough cutters to intercept small vessels at sea. We don't have enough people to response when there are lorry drops. More often than not we can't get there."
The current number of Border Force staff is 7911, down around 250 compared to 2016. And because of the pay cap, according to Moreton, all the new Border Force staff at Heathrow from last year had left already.
Based on a news from a few weeks ago, Border Force had not had enough staff to visit 27 small ports out of 62 at all for the past 15 months.
---
more in World
Bhupen-da came alive with Dhola-Sadiya bridge inauguration ceremony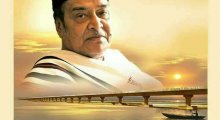 Guwahati: It was assumed that Prime Minister Narendra Modi would declare the Dhola-Sadiya bridge of Assam in the name of Dr Bhupen Hazarika and was also apprehended that the Communist China would react to the project as it is hardly 100 km away from India-Tibet (China) border. And both turned into reality.
In search of a new narrative with Brahmaputra Literary Festival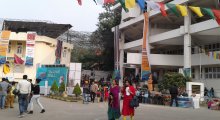 Guwahati: Series of resourceful programmes along with cultural activities in front of enthusiast audience turned the venue of 1st Brahmaputra Literary Festival into a confluence of creative writers, energetic journalists, committed filmmakers, active theatre personalities, dynamic publishing professionals etc to attract a sparkling gathering for three days at Srimanta Shankardev Kalakshetra in northeast India.
Animals who inherited millions from their owners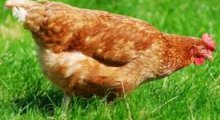 There are some animals, who, besides being fed during their entire lives by their owners, have also inherited all of their 'parents' money.
Lee Hnetinka Targets New York Market with Darkstore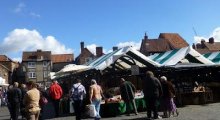 Lee Hnetinka a Silicon Valley entrepreneur and one of the founders of Darkstore, has announced that New York is the latest target market for the e-commerce delivery service.
Neda expedites BJP's march to northeast India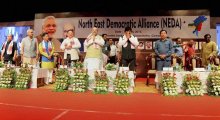 For many political pundits, the Bharatiya Janata Party (BJP) reflects only the Hindutva sentiment with plentiful arrogances, but the enthusiastic party has cleverly formed a northeastern political alliance comprising various regional and ethnic political parties to dilute the said impression.