Lee Hnetinka Targets New York Market with Darkstore

Lee Hnetinka a Silicon Valley entrepreneur and one of the founders of
Darkstore
, has announced that New York is the latest target market for the e-commerce delivery service. Darkstore, which was founded in San Francisco earlier this year, is responding to growing demand for their service on the East Coast. New York's population density is a perfect fit for a firm that focuses on lightning fast delivery for their e-commerce partners. As Lee Hnetinka said at the time, "For New York City this decision was driven by the demand from many brands that wanted it. As one of the commerce capitals of the world it's no surprise every brand wants to offer an amazing customer experience there and this is what Darkstore enables for them."
Darkstore has been able to achieve same-day and two-day delivery services for a host of different e-commerce sites that do not have traditional brick-and-mortar storefronts. It does this by streamlining the delivery and storage processes for the bussineses. Darkstore works with a series of storage and delivery partners to meet their customers needs. Delivery partners include UberRUSH, Fedex,
UPS
, and USPS.

Darkstore has a similar business model to
AirBNB
and UBER. The company does not actually own any of its own physical storage space. Instead, they use storage partners to store the goods and offer them a revenue share on the commissions received from the e-commerce partner. Currently, Darkstore charges their e-commerice clients a 3% commission on whatever leaves their warehouses; this commission has a minimum of $2 and a cap of $20. Darkstore then gives 70% of this commission to their storage partner and retains the remaining 30%. This has proven lucrative for both Darkstore and their storage partners; for example, Storage SF in San Francisco is able to receive considerably larger per square foot rates for storing Darkstore's goods than they previously charged for storage.
This entire business model is based on volume. Darkstore must ensure that their e-commerce partners are constantly moving product via high-volume orders in order for this model to remain profitable. For this reason,
Lee Hnetinka
meets with suppliers and checks that their current order volumes are compatible with Darkstores profitability structure.
Since its inception, Darkstore has moved over $800,000 worth of product through its delivery channels. If you'd like more information on Darkstore and what they may be able to offer your e-commerce site, visit their URL:
darkstore.com
.
---
more in World
Neda expedites BJP's march to northeast India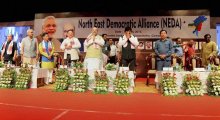 For many political pundits, the Bharatiya Janata Party (BJP) reflects only the Hindutva sentiment with plentiful arrogances, but the enthusiastic party has cleverly formed a northeastern political alliance comprising various regional and ethnic political parties to dilute the said impression.
India's degrading journalist murder index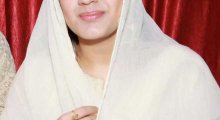 As the first half of the year 2016 passes on, India emerges as one of the worst places for working journalists similar to the conflict-ridden nations like Mexico, Yemen, Afghanistan and Iraq.
Tribal leader Sonowal takes Assam's responsibility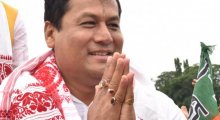 It was a spectacular show, where a young tribal leader took the pledge to serve over 30 million people of Assam with all his sincerity and commitment.
Do you know what lottery betting is?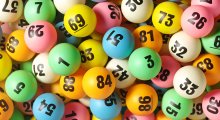 Everyone is familiar with the concept of a lottery, after all, it's the most popular form of gambling around.
Mounting demand for special protection laws to journalists in India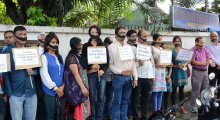 As India witnessed the murder of three journalists this year (eight since Jan 2015), the demand for special protection laws to journalists on duty is also mounting.
Underlining India's productive engagement in Myanmar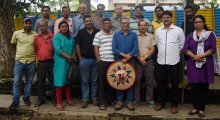 As Myanmar (formerly Burma) is opening up to the world, various experts are advocating for India's pro-active initiatives in this fast changing neighborhood. Two recently concluded discourses in different parts of northeast India revealed that the participants in large numbers supported New Delhi's aggressive involvement in the process of sustainable development in the southeast Asian nation.
Looking For Property Management In West Palm Beach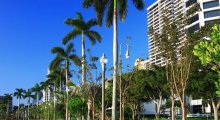 Property management in West Palm Beach provides real estate owners with support, expertise, and affordability. West Palm Beach, a popular tourist area and residential community continues to develop into one of the most sought after retail shopping centers.
The real cost of our increasing the energy consumption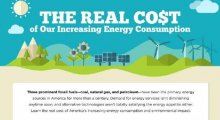 Making the world a better, healthier, and more sustainable place for future generations is certainly no easy task.
5 Significant Meetings in History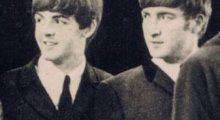 Many of us dream of meeting famous people – we wonder what they'd be like in person, what we'd talk about, what would happen as a result. But what happens when influential people meet each other? Brilliant films, legendary music, the end of wars: here are some of the most significant meetings in history.
Rising Truck Accidents: Causes and Remedy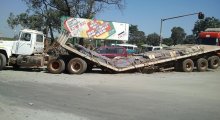 Better safety features have helped reduce the number of traffic accidents and fatalities in recent decades. The trucking industry, however, hasn't kept up with this trend. In fact, some areas have seen increased traffic accidents for multiple reasons because there are more trucks on the road. Read on to find out why.