What are the cheapest places to live in the world

If you live a lifestyle where you can travel and work at the same time, but your work is not the highest paying one in the world, you might want to know what the
cheapest places to live in the world
are. Just to find a place that you like, and of course, something that would work for you budget.
Previously we spoke about the
most expensive countries and cities in the world to live in
, so now it's time to move on to the
cheapest places to live in the world
, as the
most affordable places to live
might be the best for a non-high-earning digital nomad.
Obviously it depends on the exact city, but in Portugal you can live for around $1300 (EUR 1150) a month without any problems.
The same budget that works in Portugal, also works in Malta. Although with a small difference. The rental prices in Malta are high, so while in Portugal you might get an entire flat for that money and spare enough for food and beer, in Malta you need to share a flat, as a one-bedroom flat in Malta might cost you EUR 600 and more.
It's a nice country, nice huge country, which isn't too expensive at all. Especially considering that even in Bali, nowadays a pretty touristy place, you can get by for around $1500 easily, but you might also be able to do it for $1000. And a nice town in Bali you should keep in mind is Ubud. Now go an find some good
Bali hotel offers
.
A nice place in Vietnam is Da Nang. It's the third-largest city in Vietnam, and you can probably get by there for $800-$1000 easily. That's a place I should be considering myself actually. Ho Chi Minh City (Saigon) is another nice place in Vietnam worth considering.
It's been named one of the top places to live and work as a digital nomad. There's a good community of remote workers, fast Wi-Fi, good weather, and great food. You might need around $800 a month to live there.
Capital of Hungary should work for you if you have around $1000 - $1300 to spend a month (including rent).
Located in northwestern Cambodia, most of the hotels there have reliable wifi, and even if you do choose to live in a hotel or hostel instead of renting an apartment, you should be able to get by with $800 easily.
A surfers town with nice beaches. You need around $1600 a month.
These are just a few places worth considering.
---
more in Travel
What are the cheapest places to live in the world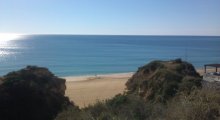 If you live a lifestyle where you can travel and work at the same time, but your work is not the highest paying one in the world, you might want to know what the cheapest places to live in the world are.
The most expensive countries to rent an apartment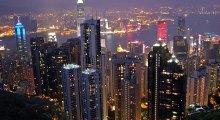 As a digital nomad who can work anywhere, who just needs a laptop and access to internet, you are probably always on the lookout for new countries to consider going to, or make sure you would pass some others. This is the second list, the list of most expensive countries to live in.
Travel safe and smart: Be prepared for anything during your trips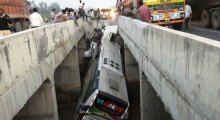 Traveling is fun, and mostly it's all fun and games, and nothing to worry about. But problems can always arise from the most unexpected things. Because of that, whenever you go traveling, make sure you have the basics covered, just in case.
Travel Tips for Dog Owners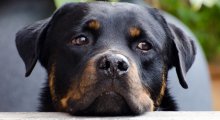 When you are going on a road trip, you might want to take your beloved dog with you. This is totally understandable but if you want to do this it is important that you understand the guidelines.
4 Western U.S. Cities to Add to Your Must-Visit List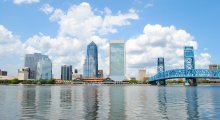 The western part of the United States is home to some of the nation's most fascinating cities. With so much to see and do, these exciting locations should be on any traveler's bucket list.