First non-stop flights between UK and Australia announced

The first non-stop flight between Perth, Australia and London, UK, is set to depart today, Saturday. The flight will take just over 17 hours and is 9000 miles (around 15 000 km) long. The flight is operated by flag carrier of Australia, Qantas.
The flight will take off today from Perth and will arrive in London tomorrow. The airliner to be used for the flight is Boeing 787-9 Dreamliner. The flight could be considered a precursor to the main goal of having a non-stop flight between Sydney and London, which would be four hours longer flight.
Qantas CEO said that "Qantas has been preparing for this moment for 98 year... (since) we were founded in 1921." And it once took seven stops and four days to fly from Australia to UK. For anyone who wanted to
travel to Australia
before the flights between the two countries started, it took 42 days on boat.
The cheapest Qantas non-stop flights wil cost £1,095.
---
more in Travel
4 Reasons Having Wi-Fi on Your Flight Is Worth the Cost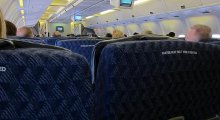 Flying is stressful, no matter how eager you are to reach your destination, and it can be boring beyond all belief.
Travel to Egypt: Things that will surprise you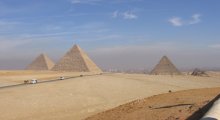 Travel to Egypt to discover its true history told by the ancient ruins and the Nile River. Travelers can now obtain a visa for Egypt by applying through an online electronic system.
7 Things You Aren't Told Before Visiting New York City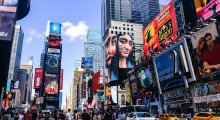 New York City has been featured in numerous movies over the years. Little wonder that many tourists will feel familiar enough with the city to visit without doing much research or talking to their New Yorker friends.
2017 was the safest year in aviation history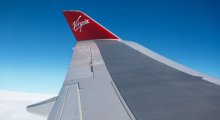 According to The Aviation Safety Network 2017 was the safest year in aviation history, with total of 10 fatal airliner accidents with 44 onboard fatalities. Out of which nobody died in a commercial jet accident.
Lanzarote Weather: A complete guide of what the weather is really like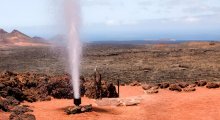 Lanzarote and the other Canary Islands are described as having the "World's best climate." and that claim is probably true. They do not suffer from any extremes of weather and the winters are like the warmest British or Irish summer days.