One Week in Kuala Lumpur

Kuala Lumpur, at 6.5 million residents is Malaysia's federal capital and largest city. Think of it as a giant cultural melting pot. As you can imagine a city that large has no shortage of things to see and places to go, so if you're in the area and can find a
cheap air ticket
, this is definitely a travel destination not to miss! If you have a week in the city here are some things you cannot not miss.
Petronas Towers
The Petronas Towers is the iconic landmark which I have associated with the city ever since I saw the Hollywood blockbuster Entrapment (the one with Sean Connery and Catherine Zeta Jones) years ago. The towers truly are mesmerizing and quite the sight. You'll want to stare directly up at them until you get a crick in your neck. If you want to see the view down below you can also head on up into the towers, though it will cost you!
The Food
Since Kuala Lumpur is a melting pot of cultures, this is most evident in the varied cuisine. There are so many scents, and fragrant aromas, you will not be able to control yourself. I highly recommend spending at least one full day wandering around the various food markets and doing as the locals do. Where you see a large line of locals you know the food must be good (and that it's made fresh). If you're not a fan of spicy make sure you ask for help when ordering -- the food has quite the kick! Make sure to sample the famous Nasi Kandar while you're here!
Bintang Walk
This is where you will have all your shopping needs covered. The streets are filled to the brim of any kind of store and mall you could imagine. You can purchase pretty much anything here, so if you've traveled to Southeast Asia to shop this is where you want to be.
Old City Center
This is the most charming neighborhood of Kuala Lumpur (unless you kind something romantic about 50+ story tall skyscrapers, that is). Here you'll definitely want to see the National Mosque, and Dararan Merdeka (Independence Square), which is exactly where Malaysia finally gained its independence in 1957. The buildings in this area are full of colonial charm with their pastel colors and sharp edges. As this is the most historic part of the city you'll want to spend some time wandering around, admiring the architecture. Then, head over to the Central Market, which initially opened as a wet market back in 1888 but currently is aimed more at tourists than locals. I still found it interesting to walk through and admire the various artwork for sale.
Chinatown
Any city that has a Chinatown I always need to explore. For me this is another fascinating part of Kuala Lumpur where you can also purchase pretty much everything imaginable!
Overall Kuala Lumpur is a vibrant city that is best explored over a series of days, though if you cram all of this into just a couple days then you can look for a cheap flight to head from
Kuala Lumpur to Singapore
to explore yet another fascinating and enormous Southeast Asian city!
---
more in Travel
Ryanair - how can they fly with their prices?
Ever wondered how Ryanair can fly with such low prices? And how does Ryanair make money? Does Ryanair make money at all? And how much does a Boing 737-800 flight hour cost anyhow?
What are the cheapest places to live in the world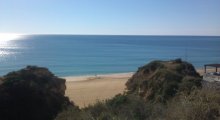 If you live a lifestyle where you can travel and work at the same time, but your work is not the highest paying one in the world, you might want to know what the cheapest places to live in the world are.
The most expensive countries to rent an apartment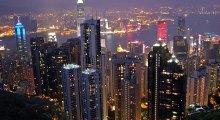 As a digital nomad who can work anywhere, who just needs a laptop and access to internet, you are probably always on the lookout for new countries to consider going to, or make sure you would pass some others. This is the second list, the list of most expensive countries to live in.
Travel safe and smart: Be prepared for anything during your trips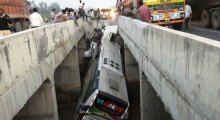 Traveling is fun, and mostly it's all fun and games, and nothing to worry about. But problems can always arise from the most unexpected things. Because of that, whenever you go traveling, make sure you have the basics covered, just in case.
Travel Tips for Dog Owners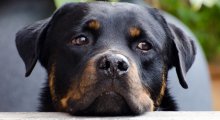 When you are going on a road trip, you might want to take your beloved dog with you. This is totally understandable but if you want to do this it is important that you understand the guidelines.