Things to do in San Juan, Puerto Rico

The city of San Juan was founded in 1509 as a walled city protected by multiple forts. Due to it's strategic location it was considered the Gibraltar of the West Indies and over the course of history withstood multiple attacks both from the Dutch and British. Today it is an amazing city and the perfect base for a Puerto Rico vacation. You can easily spend over a week in the city and never get bored!
Explore the Old City on Foot

San Juan has an amazing old city that is perfect to simply wander around and get lost in. You'll find yourself walking down narrow lanes with colorful houses and grandiose balconies overlooking the street. This eight by ten block district is best explored without a map, just letting yourself weave in and out of the streets and explore the small artisan shops. You will spot all sorts of art galleries, craft sellers, and food merchants. You'll want to spend an afternoon exploring the Castillo San Cristobal, one of the largest Spanish fortresses in the new world, as well as the the Castillo San Felipe del Morro, a citadel with a expansive view of the entrance to San Juan harbor.
The Condado beach is right in San Juan and framed by high rise hotels and resorts. Rent a beach chair for the day and enjoy the water and shade while also ordering drinks and snacks from the hotel bar. No better way to spend the day relaxing! Be careful with the the tides as they can be a bit strong for swimming! This upscale neighborhood is packed full of trendy eateries and fun bars too.
Take a day trip to El Yunque
El Yunque rainforest is the only tropical rain forest under protection of the US Forest Service and is filled with many different trails for a day of hiking. The most popular trail leads you to a waterfall in which you can swim.
Go on a Snorkeling Tour of Culebra

Book a snorkeling tour and take the local ferry to the island of Culebra where the tour operator picks you up and takes you snorkeling at the local beach. You'll see different kinds of fish, starfish, sea creatures, as well as swim with sea turtles. The tour ends with free time on Flamenco Beach, named one of the best beaches in the entire world! By evening you're back in San Juan!

There are two companies that run both day and nighttime food tours in the old city. Not only will you sample all the local delicacies but you'll also have a guided historical tour of the oldest district in the city. A great way to combine a love of both history and food.
There is no shortage of casinos to choose from in San Juan, and one part of the city is essentially dedicated to a strip of fancy casino hotels. This makes for the perfect evening activity after a day in the sun, though if you're feeling too tired after everything else you can just click here and enjoy the evening gambling directly from your hotel room.
---
more in Travel
Ryanair - how can they fly with their prices?
Ever wondered how Ryanair can fly with such low prices? And how does Ryanair make money? Does Ryanair make money at all? And how much does a Boing 737-800 flight hour cost anyhow?
What are the cheapest places to live in the world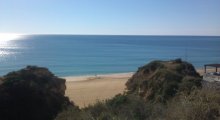 If you live a lifestyle where you can travel and work at the same time, but your work is not the highest paying one in the world, you might want to know what the cheapest places to live in the world are.
The most expensive countries to rent an apartment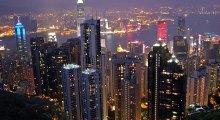 As a digital nomad who can work anywhere, who just needs a laptop and access to internet, you are probably always on the lookout for new countries to consider going to, or make sure you would pass some others. This is the second list, the list of most expensive countries to live in.
Travel safe and smart: Be prepared for anything during your trips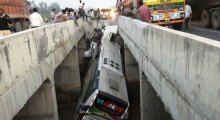 Traveling is fun, and mostly it's all fun and games, and nothing to worry about. But problems can always arise from the most unexpected things. Because of that, whenever you go traveling, make sure you have the basics covered, just in case.
Travel Tips for Dog Owners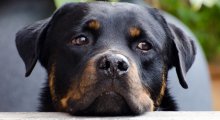 When you are going on a road trip, you might want to take your beloved dog with you. This is totally understandable but if you want to do this it is important that you understand the guidelines.