Things to do in San Juan, Puerto Rico

The city of San Juan was founded in 1509 as a walled city protected by multiple forts. Due to it's strategic location it was considered the Gibraltar of the West Indies and over the course of history withstood multiple attacks both from the Dutch and British. Today it is an amazing city and the perfect base for a
Puerto Rico vacation
. You can easily spend over a week in the city and never get bored!
Explore the Old City on Foot

San Juan has an amazing old city that is perfect to simply wander around and get lost in. You'll find yourself walking down narrow lanes with colorful houses and grandiose balconies overlooking the street. This eight by ten block district is best explored without a map, just letting yourself weave in and out of the streets and explore the small artisan shops. You will spot all sorts of art galleries, craft sellers, and food merchants. You'll want to spend an afternoon exploring the Castillo San Cristobal, one of the largest Spanish fortresses in the new world, as well as the the Castillo San Felipe del Morro, a citadel with a expansive view of the entrance to San Juan harbor.
The Condado beach is right in San Juan and framed by high rise
hotels and resorts
. Rent a beach chair for the day and enjoy the water and shade while also ordering drinks and snacks from the hotel bar. No better way to spend the day relaxing! Be careful with the the tides as they can be a bit strong for swimming! This upscale neighborhood is packed full of trendy eateries and fun bars too.
Take a day trip to El Yunque
El Yunque rainforest is the only tropical rain forest under protection of the US Forest Service and is filled with many different trails for a day of hiking. The most popular trail leads you to a waterfall in which you can swim.
Go on a Snorkeling Tour of Culebra

Book a snorkeling tour and take the local ferry to the island of Culebra where the tour operator picks you up and takes you snorkeling at the local beach. You'll see different kinds of fish, starfish, sea creatures, as well as swim with sea turtles. The tour ends with free time on Flamenco Beach, named one of the
best beaches
in the entire world! By evening you're back in San Juan!

There are two companies that run both day and nighttime food tours in the old city. Not only will you sample all the local delicacies but you'll also have a guided historical tour of the oldest district in the city. A great way to combine a love of both history and food.
There is no shortage of casinos to choose from in San Juan, and one part of the city is essentially dedicated to a strip of fancy casino hotels. This makes for the perfect evening activity after a day in the sun, though if you're feeling too tired after everything else you can just
click here
and enjoy the evening gambling directly from your hotel room.
---
more in Travel
65.6 million people are displaced worldwide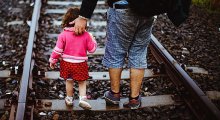 According to UN refugee agency, there are now roughly 150 times more people displaced in the world than there are people in the tiny nation of Malta.
Last Chance to See - natural wonders that might not be around forever...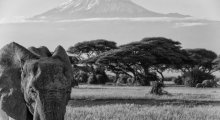 It's a heartbreaking fact that many of the planet's most beautiful natural habitats are threatened by human activity. Many of them face complete annihilation and may well not be around for our grandchildren to enjoy. Here are some of the top spots to enjoy (responsibly!) while you still have the chance.
7 Destinations in the World to See the Best Street Art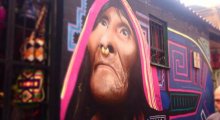 Bogota is one of the best destinations in the world to see street art. There is even a free street art walking tour in the city which attracts dozens of people every single day. The street art is colorful, enormous and super symbolic and meaningful. The free walking tour provides the much needed explanations to decipher the various works.
Bored at the airport? 5 fun things to do while waiting for the plane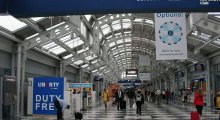 I'm a frequent traveller, and more often than I'd like to admit, I've been travelling with cheap airlines. It isn't bad all by itself. However, if it's not a direct flight, it can often mean that you need to stay at the airport the entire night.
Norwegian to offer $65 transatlantic fares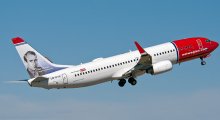 Low cost airline Norwegian is planning to start offering transatlantic flights with ticket prices starting at just $65 one way.