65.6 million people are displaced worldwide

According to UN refugee agency, there are now roughly 150 times more people displaced in the world than there are people in the tiny nation of Malta. The number of people in Malta is roughly 440 000 while the number of displaced people (refugees, asylum seekers or internally displaced people) is 65.6 million, up 300k from a year ago. Note that the increase in 2014-2015 was five million.
"You will see old conflicts that continue to linger, and new conflicts erupting, and both produce displacement ... forced displacement is a symbol for wars that never end,"
said Filippo Grandi, UN high commissioner for refugees. He also mentioned that
more must be done to 'fix the world'
.
While lately there has been lots of
talk about refugees in European and other Western countries
, the fact is that more than 80% of the displaced people are actually living in poor or middle income countries.
Out of the 65.6 million people 22.5 million are refugees, 40.3 million displaced in their own country and 2.8 million seeking asylum. Most of the refugees are from Syria (5.5m), following by Afghanistan (2.5 million) and South Sudan (1.4 million). Currently Turkey is hosting most refugees (2.9 million), followed by Pakistan and Lebanon.
---
more in Travel
Last Chance to See - natural wonders that might not be around forever...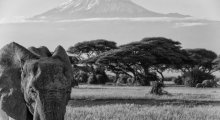 It's a heartbreaking fact that many of the planet's most beautiful natural habitats are threatened by human activity. Many of them face complete annihilation and may well not be around for our grandchildren to enjoy. Here are some of the top spots to enjoy (responsibly!) while you still have the chance.
7 Destinations in the World to See the Best Street Art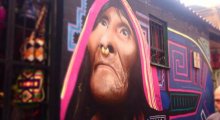 Bogota is one of the best destinations in the world to see street art. There is even a free street art walking tour in the city which attracts dozens of people every single day. The street art is colorful, enormous and super symbolic and meaningful. The free walking tour provides the much needed explanations to decipher the various works.
Bored at the airport? 5 fun things to do while waiting for the plane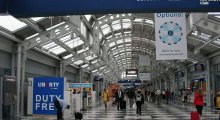 I'm a frequent traveller, and more often than I'd like to admit, I've been travelling with cheap airlines. It isn't bad all by itself. However, if it's not a direct flight, it can often mean that you need to stay at the airport the entire night.
Norwegian to offer $65 transatlantic fares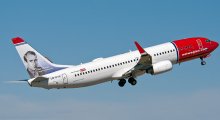 Low cost airline Norwegian is planning to start offering transatlantic flights with ticket prices starting at just $65 one way.
Risky behaviour on holiday - 44% of Brits have put themselves in potentially dangerous situations
New research suggests that many people have put themselves on potentially dangerous situations when on holiday, behaving differently than they would do at home.