7 Destinations in the World to See the Best Street Art


Bogota is one of the best destinations in the world to see street art. There is even a free street art walking tour in the city which attracts dozens of people every single day. The street art is colorful, enormous and super symbolic and meaningful. The free walking tour provides the much needed explanations to decipher the various works.

Valparaiso, which used to be an important port city before the opening of the Panana canal has a very alternative feel, and therefore attracts numerous street artists. You will find works of street art all over the city, from building walls to painted right into numerous flights of steps. As this is a super hilly city the street art on the steps is particularly popular and really pops as you walk up to it.
The best place in Santiago for street art is the
Bellavista Barrio
. One of the reasons there is so much street art in this area is that the shop owners themselves will hire muralists to paint the buildings so that they are more attractive to those who walk by! The artists use anything they can get their hands on;
markers for sketching
first, and then spray paint and regular paint to complete the artwork.
Another alternative city, Berlin is riddled with street art, especially the political kind. If you're short on time a visit to the East Side Gallery is an absolute must.
In Bristol you can see street art by the world
famous artist Banksy
. As this is Banksy's birthplace you will see many of his murals all over the city - one of the most famous being the naked man hanging from the window, hiding from his mistress's husband.
London is an enormous city so naturally there is a lot of street art to be found. There are numerous tours taking you around to the various neighborhoods where you can see the best works of art, though you can also find these on your own with a bit of research. While street art used to be part of the underground scene, nowadays it is more a part of the mainstream.
Lisbon is where you will find the Underdogs project, best defined as an international platform aimed at creating space within the contemporary art scene for artists connected with the new languages of urban visual culture. Although you can also find street art in Lagos and Porto, this is nowhere near the scale you can find in Lisbon.
---
more in Travel
Bored at the airport? 5 fun things to do while waiting for the plane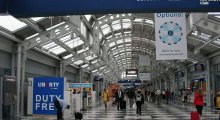 I'm a frequent traveller, and more often than I'd like to admit, I've been travelling with cheap airlines. It isn't bad all by itself. However, if it's not a direct flight, it can often mean that you need to stay at the airport the entire night.
Norwegian to offer $65 transatlantic fares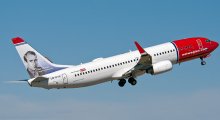 Low cost airline Norwegian is planning to start offering transatlantic flights with ticket prices starting at just $65 one way.
Risky behaviour on holiday - 44% of Brits have put themselves in potentially dangerous situations
New research suggests that many people have put themselves on potentially dangerous situations when on holiday, behaving differently than they would do at home.
Thinking of going to a holiday? Then please don't be a moron!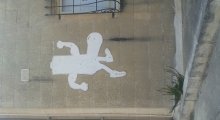 Many of us like to travel around the world whenever we can do it - meaning, whenever we have enough time, and money, to do that. Being on a holiday should be fun, and obviously, you should enjoy it.
How to Stay Safe While Travelling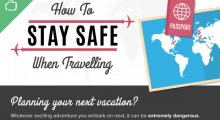 This infographic was brought to you by Baltictravelcompany.com....
Travelling To The PGA Championships 2015: Top Tips To Help You Get The Most Out Of Your Golf Holiday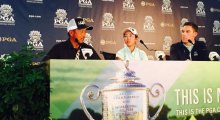 As one of only four golf majors each year, the PGA Championship is a very prestigious event indeed. If you are lucky enough to be heading to Whistling Straits this year there are a few handy tips you can keep in mind in order to get the most from the experience.
Tours to Go: Last Minute Hot Tour Deals in Australia Now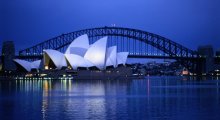 Have you ever thought about visiting Australia? I have a few friends who have taken a work & travel vacation in Aussieland, spending their work time in vegetable and fruit farms, moving furniture, doing the work of an administrator or cleaner at local B&B's. Whatever they have found, they have made it work.
Something a bit different in London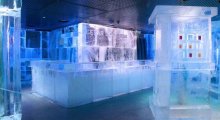 Many people will make their way to the capital for parties and nights out. There are so many options of things to do and people are always looking for the unusual. While ideas such as the London Eye are now well known, there are still a few gems to explore.
Can you imagine what the travel industry will look like in the future?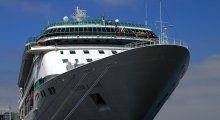 It's possibly one of the questions people like you and me wonder about every day, well, whenever we don't feel like working and try to go into the clouds for a bit. Will there still be airplanes? Will there be spaceships?
A Few Novelties Your Grandfather Never Thought To Bring On A Camping Trip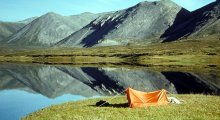 OK, it's 2015 and you're getting set for a camping trip in the back country, which will require a bit of hiking to get you far away from roads and parking lots. This is not car-camping. This is true, rugged, outdoor camping. Old fashioned camping, if you will – hiking in which you earn the view of the scenery with your own legs and feet.