Thinking of going to a holiday? Then please don't be a moron!

Many of us like to travel around the world whenever we can do it - meaning, whenever we have enough time, and money, to do that. Being on a holiday should be fun, and obviously, you should enjoy it. However, some people seem to be going to holidays just for the sake of being able to complain. Or even if they don't go there with that in mind, they end up being...well, funnily ridiculous. Here are some "complaints" travelling people have made, found around the internet, that are really, really weird.
There are Spaniards in Spain!
We went on holiday to Spain and had a problem with the taxi drivers as they were all Spanish.
You made me pregnant!
My fiance and I requested twin-beds when we booked, but instead we were placed in a room with a king bed. We now hold you responsible and want to be re-reimbursed for the fact that I became pregnant. This would not have happened if you had put us in the room that we booked.
Did you know there's sand in the beach?
The beach was too sandy. We had to clean everything when we returned to our room.
Fix your bumpy roads, I need to read!
The roads were uneven and bumpy, so we could not read the local guide book during the bus ride to the resort. Because of this, we were unaware of many things that would have made our holiday more fun.
Freaking bugs
I was bitten by a mosquito. The brochure did not mention mosquitoes.
Are you a nudist?
They should not allow topless sunbathing on the beach. It was very distracting for my husband who just wanted to relax.
I need a super model!
We could not enjoy the tour as our guide was too ugly. You can't be expected to admire a beautiful view when you're staring at a face like his.
Can't you replace animals with robots?
The animals at the zoo looked very sad and it made our children cry. Can't they train them to smile?
I want you to become England!
The street signs weren't in English. I don't understand how anyone can get around.
Can't we have hot air balloon flights underground?
There was no sign telling you that you shouldn't get on the hot air balloon ride if you're afraid of heights.
Do not disturb!
A woman threatened to call police after claiming that she'd been locked in by staff. In fact, she had interpreted the "do not disturb" sign on the back of the door as a warning to remain in the room.
There are fish in the sea?
No-one told us there would be fish in the sea. The children were startled.
My husband is not gay
Topless sunbathing on the beach should be banned. The holiday was ruined as my husband spent all day looking at other women.
Ice should be made of plastic
The ice in my glass melted too quickly.
---
more in Travel
What are the cheapest places to live in the world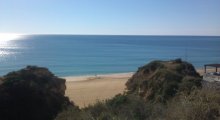 If you live a lifestyle where you can travel and work at the same time, but your work is not the highest paying one in the world, you might want to know what the cheapest places to live in the world are.
The most expensive countries to rent an apartment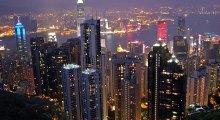 As a digital nomad who can work anywhere, who just needs a laptop and access to internet, you are probably always on the lookout for new countries to consider going to, or make sure you would pass some others. This is the second list, the list of most expensive countries to live in.
Travel safe and smart: Be prepared for anything during your trips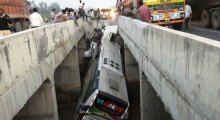 Traveling is fun, and mostly it's all fun and games, and nothing to worry about. But problems can always arise from the most unexpected things. Because of that, whenever you go traveling, make sure you have the basics covered, just in case.
Travel Tips for Dog Owners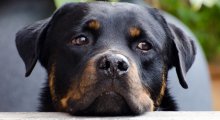 When you are going on a road trip, you might want to take your beloved dog with you. This is totally understandable but if you want to do this it is important that you understand the guidelines.
4 Western U.S. Cities to Add to Your Must-Visit List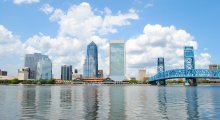 The western part of the United States is home to some of the nation's most fascinating cities. With so much to see and do, these exciting locations should be on any traveler's bucket list.