Travelling To The PGA Championships 2015: Top Tips To Help You Get The Most Out Of Your Golf Holiday

PGA Championships 2015 At Whistling Straits: What You Need To Know
As one of only four golf majors each year, the PGA Championship is a very prestigious event indeed. If you are lucky enough to be heading to Whistling Straits this year there are a few handy tips you can keep in mind in order to get the most from the experience.
Cameras are only allowed during practice rounds, so make sure you leave yours at home for the main event. Mobile devices are allowed inside the grounds during match days but spectators must have them set to either vibrate or silent and under no circumstance should they make calls on the course. Designated phone areas are available should you wish to make or receive a call during your visit.
Bags larger than 10" x 10" x 10" will not be permitted into the grounds and there is nowhere for them to be stored should you fail to observe this. Personal electronics, selfie sticks, oversized chairs, coolers, banners, signs, weapons and pets must all be left at home too.
Spectators are also prohibited from bringing food and drink into the grounds, although one bottle of unopened water is allowed per person. Average temperatures in Kohler, Wisconsin range from a low of 62 degrees up to around 80 degrees at its highest, so dress accordingly.
Parking is available but carpooling is highly encouraged. There will also be designated taxi, passenger and limousine drop-off points provided within the public car parks for easy access to the course.
The public shuttle will run from the General Public North Lot down to the Main Spectator Entrance at the following times:
Monday to Wednesday – 6:45am to 8:00pm
Thursday and Friday – 6:00am to 8:15pm
Friday to Sunday – 6:45am to 8:00pm
For those travelling from overseas, American travel insurance is recommended.
Planning your day on the course begins with the decision on whether you are going to walk the course or stay put in one place. There are pros and cons to each decision and mostly it will come down to personal preference and circumstances.
If you have a favourite player that you simply cannot get enough of then staying the move is the best option. Walk the course with them as they battle their way round and you're sure to learn far more by being up close and personal than you ever would from a golf lesson.
On the other hand, you could always opt for the sedentary option on one of the many spectacular holes to be found at Whistling Straits. Arrive early to grab your spot, though, as the best vantage points go fast. Sitting at the green allows you to witness the art of putting performed by the pros, which again will prove to be invaluable to your own game.
There are countless other things to see and do while you are inside the grounds at Whistling Straits. Championship Shops are open throughout the day, as are the numerous sponsored tents that will provide you with plenty of entertainment should you wish to get away from the golf for an hour or two.
Food and drink stalls are plentiful too and you'll be well advised to keep plenty of fluids going into your system as championship days can be long and staying hydrated is essential to your enjoyment.
Have Fun
All that remains is for you to have as much fun as you can while you're there. Cheer on your favourite players and learn as much as you can while you witness history in the making.
---
more in Travel
Ryanair - how can they fly with their prices?
Ever wondered how Ryanair can fly with such low prices? And how does Ryanair make money? Does Ryanair make money at all? And how much does a Boing 737-800 flight hour cost anyhow?
What are the cheapest places to live in the world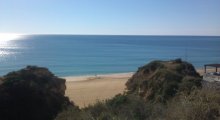 If you live a lifestyle where you can travel and work at the same time, but your work is not the highest paying one in the world, you might want to know what the cheapest places to live in the world are.
The most expensive countries to rent an apartment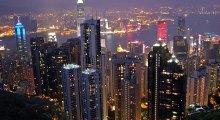 As a digital nomad who can work anywhere, who just needs a laptop and access to internet, you are probably always on the lookout for new countries to consider going to, or make sure you would pass some others. This is the second list, the list of most expensive countries to live in.
Travel safe and smart: Be prepared for anything during your trips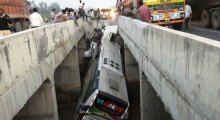 Traveling is fun, and mostly it's all fun and games, and nothing to worry about. But problems can always arise from the most unexpected things. Because of that, whenever you go traveling, make sure you have the basics covered, just in case.
Travel Tips for Dog Owners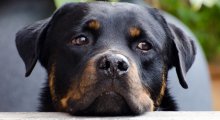 When you are going on a road trip, you might want to take your beloved dog with you. This is totally understandable but if you want to do this it is important that you understand the guidelines.