Tours to Go: Last Minute Hot Tour Deals in Australia Now

Have you ever thought about visiting Australia? I have a few friends who have taken a work & travel vacation in Aussieland, spending their work time in vegetable and fruit farms, moving furniture, doing the work of an administrator or cleaner at local B&B's. Whatever they have found, they have made it work. And in their spare time, travel around the country, visit locations and attractions worth visiting - beaches, canyons, deserts, National Parks. And of course, whatever else they have imagined they'd like to do. They have mainly been there in a so-said "living mode" instead of travel-mode. The main difference - if you're in living-mode, you do travel around, you do visit stuff, but you kind of do it as a local. It's not bad, definitely not. But some touristy things that many locals never think of doing are well worth it. Wherever I travel myself, I'm usually in living-mode as well, but every once in a while it's great to check out different boat parties, harbor cruises (in case of these two, of course, it assumes I'm in a country that actually has harbors), wine tastings and so on.
If you're going to Aussieland then one of the best places to find great things to do is ToursToGo.com website, and if you're like me, you'd usually end up checking their Hot Deals section where you can find, you guessed it, hot deals! And of course, mainly what I'm after, last minute specials, considering I hate making any too long term plans. Even when I'm buying airline tickets I seldom book them more than 10 days in advance. And the fact that I've booked a return trip lately is only caused by the fact that with some airlines it's simply a lot cheaper this way. Bummer. But I can make that exception in my usually
planless
existence.
Back to last minute tours. And let's stick to my idea of last minute, which, as you might now already assume, is definitely always within the current month (unless it's already the very end of the month, which it currently isn't - I just found out, my bro told me). So if you'd want to check out some last minute tour deals here's what you might find with Tours to Go.
- For $49 you could enjoy Sydney Harbour Cruise MAMAMIA ABBA TRIBUTE SHOW BAND LUNCH. It lasts three hours and in addition to the three-course meal you can enjoy probably the best Abba tribute acts with professional routines, great voices and some brilliant costumes.

- For $69 you can check out an 11-hour day-tour to WINEGLASS BAY & FREYCINET NATIONAL PARK. Go through Orford, Triabunna Coles Bay and Swansea, see one of the Top 10 beaches in the WORLD, and much more.

- Or maybe you'd like to swim with The Great White Sharks. More expensive than than the previous offers, but if it's something you've always wanted to do, there's your chance.

- If you're more into speed you might want to go to a 30-minute Thunder Twist Harbour Jet Boat Ride instead. Price just $57.

- Just in case you're up for something longer than 30 minutes or 11 hours, for $2195 you could also go to 10 day Adelaide to Alice Springs 4WD Expedition. The choice is yours.
Once you make up your mind to go to Australia, you now know where to get probably the best tours.
---
more in Travel
What are the cheapest places to live in the world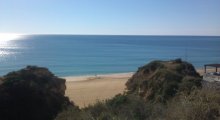 If you live a lifestyle where you can travel and work at the same time, but your work is not the highest paying one in the world, you might want to know what the cheapest places to live in the world are.
The most expensive countries to rent an apartment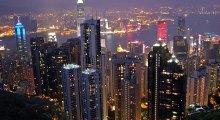 As a digital nomad who can work anywhere, who just needs a laptop and access to internet, you are probably always on the lookout for new countries to consider going to, or make sure you would pass some others. This is the second list, the list of most expensive countries to live in.
Travel safe and smart: Be prepared for anything during your trips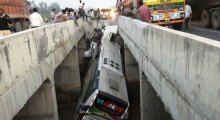 Traveling is fun, and mostly it's all fun and games, and nothing to worry about. But problems can always arise from the most unexpected things. Because of that, whenever you go traveling, make sure you have the basics covered, just in case.
Travel Tips for Dog Owners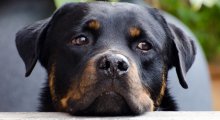 When you are going on a road trip, you might want to take your beloved dog with you. This is totally understandable but if you want to do this it is important that you understand the guidelines.
4 Western U.S. Cities to Add to Your Must-Visit List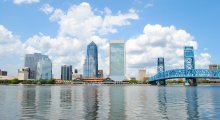 The western part of the United States is home to some of the nation's most fascinating cities. With so much to see and do, these exciting locations should be on any traveler's bucket list.