Something a bit different in London

Many people will make their way to the capital for parties and nights out. There are so many options of things to do and people are always looking for the unusual. While ideas such as the London Eye are now well known, there are still a few gems to explore.
A drink with a difference: The Ice Bar, Heddon Street
The Ice Bar on Heddon Street is in the food quarter off of Regent Street. This is a brilliant location as well as a great experience. At the beginning of your 40 minute experience, you are given a designer cape and gloves to keep you warm. The walls, bar, tables and even your own personal glass are made from crystal clear Torne River ice, which is harvested from the pristine winter wonderland of Jukkasjärvi in Northern Sweden. The Ice Bar is the UK's only permanent bar made of ice and is kept at -5°C all year round. There are often cocktail, champagne and dining experience offers available.

An adrenaline rush for the brave: Walk on top of the O2
For an adrenaline and something that you will really remember, nothing will beat a walk on top of the O2. There is an app you can download beforehand so you can have a look at the skyline in advance. This is really recommended and you will get so much more from your experience after a bit of preparation. There are different tours to choose from. The 'Original' is a day climb. When clear, you can see up to 15 miles away. With the 'Sunset' climb, you will ascend as the sun descends - see London against the backdrop of an auburn sky. On the 'Twilight' Experience, the climb is in the dark and you will see the bright city lights laid out before you, twinkling in the night sky. There is also the option of selecting a group tour for groups of up to 30 people. With this booking you will enjoy a personalized experience with just your group and a guide to yourselves.

Golf in Soho : Urban Golf
Urban Golf is an indoor golf centre in Soho where you can play virtual golf on most of the major golf courses. It has a mix of oak panelling, exposed brickwork, plain white walls and 1950s Danish leather sofas. There are a selection of courses to choose from. As well as old favourites like St. Andrews and Pebble Beach, the simulators feature some great new courses like Sawgrass, Kiawah Island, Druids Glen and TPC Scottsdale. These courses are recreated in great detail using GPS and topographic scans, every real world undulation & feature is precisely reproduced. It really is just like playing some of the best courses in the world.
---
more in Travel
Ryanair - how can they fly with their prices?
Ever wondered how Ryanair can fly with such low prices? And how does Ryanair make money? Does Ryanair make money at all? And how much does a Boing 737-800 flight hour cost anyhow?
What are the cheapest places to live in the world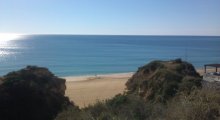 If you live a lifestyle where you can travel and work at the same time, but your work is not the highest paying one in the world, you might want to know what the cheapest places to live in the world are.
The most expensive countries to rent an apartment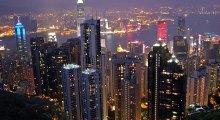 As a digital nomad who can work anywhere, who just needs a laptop and access to internet, you are probably always on the lookout for new countries to consider going to, or make sure you would pass some others. This is the second list, the list of most expensive countries to live in.
Travel safe and smart: Be prepared for anything during your trips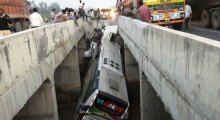 Traveling is fun, and mostly it's all fun and games, and nothing to worry about. But problems can always arise from the most unexpected things. Because of that, whenever you go traveling, make sure you have the basics covered, just in case.
Travel Tips for Dog Owners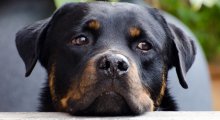 When you are going on a road trip, you might want to take your beloved dog with you. This is totally understandable but if you want to do this it is important that you understand the guidelines.