The Loire Valley-French castles, Glorious Countryside. What More Could One Ask For?

While many travelers are jetting off to the Bahamas, or Jamaica, or any other tropical destination for their summer vacations, one must keep in mind other 'must-see' getaway ideas that are just as enjoyable for family, friends, and couples who are looking to get away from the daily hustle and bustle of life. And this is where the grand and gorgeous Loire Valley comes in!
What is the Loire Valley, do you ask?
The Loire Valley is located in the heart of central France and spans and impressive 170 miles. With its abundance of vineyards, orchards, and asparagus fields, its also known as the 'Garden of France'; the Loire Valley is recognized for its historic and charming towns, architecture, and also its delicious wines. The valley has been inhabited since the Middle Paleolithic period and shows no signs of decreasing in population anytime soon!
The Culture of Loire Valley-Wine and So Much More
In 2000, UNESCO added the Loire Valley to the list of World Heritage Sites and once travelers arrive to this amazing place, they will certainly understand why. The Loire Valley is a charming choice for a summer getaway, or whenever you and yours decide to go! It has been called 'an exceptional cultural landscape, of great beauty, comprised of historic cities and villages with great architectural monuments'.
Speaking of great beauty, one must know forget the wine that Loire Valley is also known for! The Loire Valley wine region is one of the world's most famous areas of wine production, not to mention that it includes several of France's most famous wine regions in addition to their own.
Do We Have You Convinced?
So we hope that by now you are convinced to add the Loire Valley to your travel bucket list! And if so, make sure you take advantage of City Wonders during your trip! City Wonders is definitely a service visitors to the Loire Valley should take advantage of during their stay. City Wonders provide guests with a tour of the famous Loire Castles plus an opportunity for wine tasting (and let's face it, who can turn down wine when visiting the Loire Valley??). Guests will also enjoy lunch at Nitray, an incredible, privately owned winery and castle.
Prices range from $225 per adult to $211 per child and it is certainly worth the price! Price of admission includes the following:
• Access and entry fees to three of the Loire Valley Castles
• Lunch and wine tasting at Nitray, plus an wine tasting at a second Loire Valley Castle
• Return transport from Paris
• Knowledgeable English-speaking tour guide
The tour's duration is 12-13 hours so make sure you bring those walking shoes!
Go ahead and pack those bags. The Loire Valley is waiting!
---
more in Travel
Ryanair - how can they fly with their prices?
Ever wondered how Ryanair can fly with such low prices? And how does Ryanair make money? Does Ryanair make money at all? And how much does a Boing 737-800 flight hour cost anyhow?
What are the cheapest places to live in the world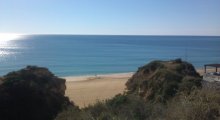 If you live a lifestyle where you can travel and work at the same time, but your work is not the highest paying one in the world, you might want to know what the cheapest places to live in the world are.
The most expensive countries to rent an apartment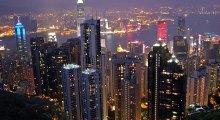 As a digital nomad who can work anywhere, who just needs a laptop and access to internet, you are probably always on the lookout for new countries to consider going to, or make sure you would pass some others. This is the second list, the list of most expensive countries to live in.
Travel safe and smart: Be prepared for anything during your trips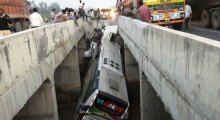 Traveling is fun, and mostly it's all fun and games, and nothing to worry about. But problems can always arise from the most unexpected things. Because of that, whenever you go traveling, make sure you have the basics covered, just in case.
Travel Tips for Dog Owners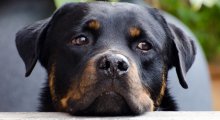 When you are going on a road trip, you might want to take your beloved dog with you. This is totally understandable but if you want to do this it is important that you understand the guidelines.