Island Hopping in Fiji

With no fewer than 333 islands to her name, Fiji certainly provides enthusiastic island hoppers with plenty of options. You need never run out of adventures. Whether you're flying, boating, paddling or swimming, you'll find that an island to island journey takes you to some of the best surf beaches, best secret coves and the best resorts in Fiji. Not sure where to go? It's not surprising, the choice can be rather overwhelming. Here's the low-down from an experienced hopper.
The Yasawa Group
Found to the northwest of Viti Levu (Fiji's 'main island'), the Yasawa Group is made up of about twenty or so islands. Recent newcomers to the world of mass tourism, they're sparsely populated and largely devoid of modern facilities like shops, banks, roads and cars.
However, what they do have is a laid back atmosphere, a series of closely-knit village communities, stunning scenery, oodles of sunshine and some serious football matches. So, if you're heading to Fiji hoping to hang out on secluded beaches, relax and get to know the locals, the Yasawas should definitely be on the itinerary.
The most common way of getting from one island to the next is by travelling on the Yasawa Flyer, a 25-metre high-speed catamaran that leaves Viti Levu every day at 9:15am. You can either pay per trip, or purchase a multi-day 'Bula Pass'. Another option is to fly from Nadi with Turtle Airways.
The Mamanuca Group
Just south of the Yasawas, and closer to Viti Levu, lie the Mamanuca Group. Some of Fiji's most famous islands are found there, including Castaway and Beachcomber. You can expect pretty much all the picturesque glory found in tourism advertising - palm-fringed coves, silky smooth white sand and stunning coral beds dotted with brilliant tropical fish. Having been involved in the tourism trade for longer than the Yasawas, the Mamanucas are more developed and busier.
To reach them, you can either fly or take a boat. Both Mana Island and Malolo Lailai Island boast their own airstrips, reachable from Nadi Airport in just ten minutes. A range of high-speed vessels travels from Viti Levu and between islands daily. Or, if you're looking for a particularly luxurious island hopping experience (and an adrenalin hit), you could consider a private helicopter or a float plane charter.
Kadavu
On the other side of Viti Levu, more or less directly south of Suva, you'll find Kadavu. A much bigger island than any of those found in the Yasawas or the Mamanucas, it's claim to fame is the incredible Great Astrolabe Reef that surrounds it. It's certainly a popular spot with divers. But if you're the type who likes to stay close to the surface, there's plenty to do, from rainforest walks to bird watching to sea-kayaking.
The most common way to travel to Kadavu is via plane from either Suva or Nadi. Pacific Sun flies every day. But, if you want to experience the local way of doing things, catch a ferry. It leaves Walu Bay, Suva, on Tuesday nights, returning the following day.
---
more in Travel
Ryanair - how can they fly with their prices?
Ever wondered how Ryanair can fly with such low prices? And how does Ryanair make money? Does Ryanair make money at all? And how much does a Boing 737-800 flight hour cost anyhow?
What are the cheapest places to live in the world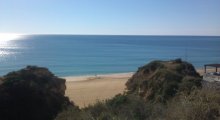 If you live a lifestyle where you can travel and work at the same time, but your work is not the highest paying one in the world, you might want to know what the cheapest places to live in the world are.
The most expensive countries to rent an apartment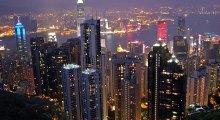 As a digital nomad who can work anywhere, who just needs a laptop and access to internet, you are probably always on the lookout for new countries to consider going to, or make sure you would pass some others. This is the second list, the list of most expensive countries to live in.
Travel safe and smart: Be prepared for anything during your trips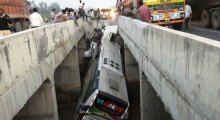 Traveling is fun, and mostly it's all fun and games, and nothing to worry about. But problems can always arise from the most unexpected things. Because of that, whenever you go traveling, make sure you have the basics covered, just in case.
Travel Tips for Dog Owners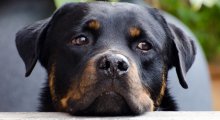 When you are going on a road trip, you might want to take your beloved dog with you. This is totally understandable but if you want to do this it is important that you understand the guidelines.