Road Trip in Netherlands

Folks, reverberate your 4x4 engines and get ready to vroom out into the wilderness of scenic Netherlands. And if you are behind a 2014 Freelander 2 the fun element gets all the more multiplied. The amazing sight of colourful flowers adoring the landscape is a delight to your mind and soul. Hence it is time to pull out from your inner conflicts, and boring daily life worries, and appreciate the beauty of nature scattered around. For the nature lovers the 'Flower Route' of Netherlands is a slice of heaven on earth.
Flower Route
Netherlands has the distinction of redefining the horticulture industry with the bloom of colourful and exotic flowers including tulips, daffodils, narcissi, and hyacinths all over its western region. It all began in 1593, when the first tulip flower was introduced to the Dutch soil, and from then it was no looking back, and eventually the landscape of Holland was transformed into an amazing colourful spectrum of flowers.
Haarlem
To venture out for Bloemen Route or Flower Route, begin from Haarlem and drive along the approx 40 kilometres stretch south to Leiden. It is a road to paradise as you will find high concentration of flowery growth all along which gives a boost to a multibillion dollar horticulture industry. Littered all along the region you can come across flower auction houses, picturesque public gardens, private gardens, and museums. Then, you have the beautiful cities of Haarlem, and Leiden, with historical landmarks you can visit.
Lisse
Moving out of Haarlem, head south on highway N208 and turn your wheels towards Lisse where one of the best spring gardens of the world awaits you. The Keukenhof Garden, which began as a kitchen garden in the 15th century has gradually grown in stature. You can stretch your legs and roam across the sprawling 70 acres of land and feel the serenity all around. It is a wooded region with almost 14 kilometres of walk paths, greenhouse pavilions, a windmill, millions of tulip bulbs, and ponds which make you feel transcended to a unique world of beauty. The region's magnetism draws hundreds of thousands of visitor every year as it oozes with natural splendours.
Leiden
You continue south along N208 towards highway A44 until you hit the town of Leiden. The historic landmarks of the town, includes the Holland's oldest university, and the Botanic garden which found its roots in 1594. A renowned botanist of his time, Carolus Clusius did his share of spade work and brought different varieties of tulips, and nurtured the garden. Today the garden presents a stunning view to knock the visitors off their feet. You have museums to explore as well, or to get a magnificent panoramic view of the whole town, climb up the 18th century windmill and get it all.
The Dutch flower auctions are the economy generators for the country. And you get the most of them in the village of Naaldwijk which sits pretty in Westland, and brags of being the largest greenhouse area of the world. Feel free to tour the auction houses and get educated about horticulture of the Holland.
---
more in Travel
Ryanair - how can they fly with their prices?
Ever wondered how Ryanair can fly with such low prices? And how does Ryanair make money? Does Ryanair make money at all? And how much does a Boing 737-800 flight hour cost anyhow?
What are the cheapest places to live in the world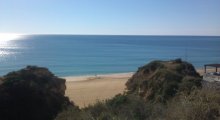 If you live a lifestyle where you can travel and work at the same time, but your work is not the highest paying one in the world, you might want to know what the cheapest places to live in the world are.
The most expensive countries to rent an apartment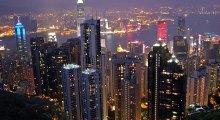 As a digital nomad who can work anywhere, who just needs a laptop and access to internet, you are probably always on the lookout for new countries to consider going to, or make sure you would pass some others. This is the second list, the list of most expensive countries to live in.
Travel safe and smart: Be prepared for anything during your trips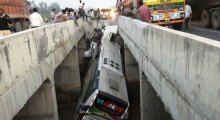 Traveling is fun, and mostly it's all fun and games, and nothing to worry about. But problems can always arise from the most unexpected things. Because of that, whenever you go traveling, make sure you have the basics covered, just in case.
Travel Tips for Dog Owners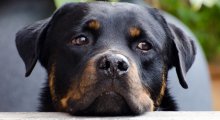 When you are going on a road trip, you might want to take your beloved dog with you. This is totally understandable but if you want to do this it is important that you understand the guidelines.