Bruges: A Trip Full Of Learning and Discovery

Packed with culture, great cuisine and beautiful architecture, Bruges is the ideal continental destination for anyone who wants to relax, unwind and discover somewhere new.
Easily accessible by rail, weekend breaks to Bruges have soared in popularity and it is now one of the best loved train journeys in Europe. If you're thinking of taking a trip to visit our Belgian cousins, here's a quick guide to the ins and outs of this picture postcard city.
Located in northwest Belgium, Bruges is the largest city in the province of West Flanders and has a population of around 117,000 people. Thanks to its port, the city was once a major centre for world trade with goods arriving at its docks from across the globe.
The wealth that this trade and industry brought to the city can be seen in the beautiful architecture of the Old Town, the centre of which has been designated a UNESCO World Heritage site.
If you've only got a day or two, you could easily spend every moment wandering around the streets of the city centre. The cobbled alleyways and medieval buildings provide stunning views everywhere you look and traditional cafes and restaurants provide visitors with a delicious range of local specialities to keep energy levels up.
One of the most easily identifiable landmarks is the Church of Our Lady, the brick spire of which rises over 400ft into the air to make it one of the tallest brick towers in the world.
Bruges is home to some of the best museums and galleries in Belgium, so if you're a keen culture vulture then a day of exploring the art, music and history of the city is a must.
Like other cities in Belgium, the people of Bruges take their beer and their chocolate very seriously and chocolate cafes and pubs dot the city. If you prefer eating and drinking to visiting museums, this means there is still plenty for you to do.
Thanks to the variety of attractions on offer, Bruges makes a great destination all year round. However, if you want to get an extra cultural hit then it may be wise to plan your trip to coincide with one of the many city festivals held throughout the year.
Though it may be just a few hours from London by train, Bruges feels a world away and is the perfect place to relax, unwind and enjoy a bit of laidback Belgian life.
Sources:
http://www.which.co.uk/news/2013/10/which-reveals-the-top-eurostar-destinations-337868/
http://visitbruges.be/
---
more in Travel
Ryanair - how can they fly with their prices?
Ever wondered how Ryanair can fly with such low prices? And how does Ryanair make money? Does Ryanair make money at all? And how much does a Boing 737-800 flight hour cost anyhow?
What are the cheapest places to live in the world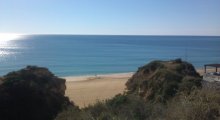 If you live a lifestyle where you can travel and work at the same time, but your work is not the highest paying one in the world, you might want to know what the cheapest places to live in the world are.
The most expensive countries to rent an apartment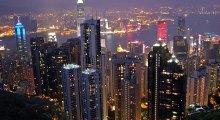 As a digital nomad who can work anywhere, who just needs a laptop and access to internet, you are probably always on the lookout for new countries to consider going to, or make sure you would pass some others. This is the second list, the list of most expensive countries to live in.
Travel safe and smart: Be prepared for anything during your trips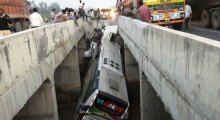 Traveling is fun, and mostly it's all fun and games, and nothing to worry about. But problems can always arise from the most unexpected things. Because of that, whenever you go traveling, make sure you have the basics covered, just in case.
Travel Tips for Dog Owners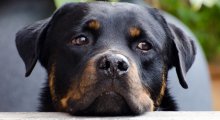 When you are going on a road trip, you might want to take your beloved dog with you. This is totally understandable but if you want to do this it is important that you understand the guidelines.