Building your own man cave (without getting in trouble)

Man cave's (or mantuary's, the criminally underused alternative) are becoming more and more popular, and for good reason. According to recent studies, spending time alone is beneficial to men's stress levels, which means creating your very own space in the home is the perfect way to unwind after a stressful day! If you'd love to transform a room of your home, but have a significant other who'd be less than impressed, have a look at these tips on how to get away with building a man cave of your own.
While you might absolutely love the idea of dedicating a space in your house to watching movies, drinking beer and generally chilling out, you might have a hard time convincing your partner to get on board. If your wife or girlfriend is a fan of all things girly, consider
making a compromise by agreeing to silver glitter wallpaper in the bedroom
in return for some creative freedom of your own on an area of the home. Even better, build a new bathroom in your hideout and give her the main bathroom all to herself - a sure fire selling point!
Unless you go by
the name of Drake and your home has space for a game room, home theatre and private gym
, it's unlikely that you'll be spoilt for choice when looking for a room for your new hideaway. Some popular places to build a man cave are in the garage or shed of your home, as they're often large enough to fit everything you need, and far away enough from the main part of the house for some alone time. If you don't have an empty garage or shed going spare,
think about building a bomb-shelter style man cave in your back garden
. It may leave you with some extra work and expenses, but the results can be amazing and covert enough to keep your other half happy!
Once you've established where about you'll be housing your new den, it's time to seek some inspiration to get the ball rolling. Search for images of man cave's online and create a folder of your favourite decor and features you love. You might find that you're more into a certain style, such as a more rustic, DIY themed space rather than a light and airy room. Think about what your favourite ways to unwind are and incorporate these into the space. This could be by mounting a large wide screen TV on one of the walls, building your very own library, or investing in some gym equipment and a surround sound music system. Finish everything off with some personal touches such as posters of your favourite films, football memorabilia or anything else that you hold close.
---
more in The Orbit
How To Give Up Social Smoking for Summer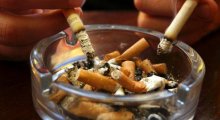 We've all been there, when it comes to summertime and the sun comes out you'll find that you're down the pub more than you're at your own home - it's understandable, we never see any sun for all the other months of the year! A habit you do not want to be getting into, however, is socially smoking.
Why is STEM Education So Important?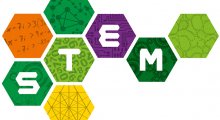 It takes careers and backgrounds of all sorts to make our hectic world and economy spin. Every year, countless millions of people enter the workforce with a variety of skill-sets and professional preferences, but not all career fields are currently benefiting from increased college attainment rates.
Finding New Options for the Man Who Has Everything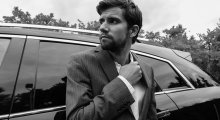 Men who enjoy fashion are always on the lookout for the next innovative product that stands out from the crowd. This becomes something of a quest for some people and for good reason. An extraordinary life requires time and effort, as does extraordinary style.
Donald Trump And His History with Casinos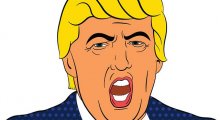 One name that we all find on our lips for one reason or the other is that of the 45th president of the United States.
Fake news sites? You seem like an educated person, please act like one!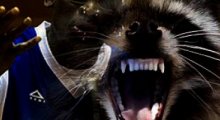 It seems that the after the fake news sites anti-propaganda (and deservingly so), some people stopped thinking and started assuming that everything is fake.