Finding New Options for the Man Who Has Everything

Men who enjoy fashion are always on the lookout for the next innovative product that stands out from the crowd. This becomes something of a quest for some people and for good reason. An extraordinary life requires time and effort, as does extraordinary style. Check out the following three fashion accessories that can elevate men's fashion from average to outstanding: ties, shoes, and watches.
Tie it Up
Finding the perfect tie for every occasion and outfit requires the same effort of a man as does finding the perfect purse or clutch for a woman. There are many different styles, materials, and colors from which to choose. A Hermès silk tie has a classic elegance that many men gravitate towards when looking for something to take their tie game to the next level. The stylistically adventurous may even rock a bow tie to set themselves apart. However, there has been very little to truly make wearing a tie a unique experience. It has been difficult to find something remarkable enough to be noteworthy.
Until recently, that is. Hex Tie has unveiled its new
Diamante Metal Tie
made of matte black polymers that scream understated high-tech fashion. This is one of the first revolutionary concepts to hit the tie scene and is a must have for anyone who has been frustrated with the lack of innovation in the industry thus far.
Step Out in Style
It is slightly easier to find shoes that authentically reflect one's personal taste. There are far more styles, colors, and materials with which to work with, and designers have recently begun making a concentrated effort to provide men with as many options as women. Most men first become interested in stepping up their shoe style with those shoes which will be worn to work or out on a date. However, sports and outdoor footwear has been moving towards cult fashion status in recent years.
One of the most popular brands in athletic footwear is Reebok. Interestingly, cult favorites from past decades have been returning as drool-worthy fashion statement pieces. One example of this is the
newly launched
Vetements x Reebok Sneakers. These shoes have a long and complicated fashion pedigree and that makes them even more desirable.
Watch Out
The final piece in cultivating a distinguished style regardless of environment is the type of watch one wears. Most men start out with a gorgeous signature watch from an established brand like Rolex, Cartier, or Omega. Each of these admittedly has a stunning collection that can elevate an entire outfit. But for many fashion forward men this simply isn't enough.
One of the most unique watches currently on the market has a band and face made entirely of wood. This lends an elegant rustic charm to what might otherwise appear to be a conventional suit or outfit. It's difficult for modern men to advertise their masculinity without appearing to be brash, but gorgeously-styled Jord
wood watches
manage to accomplish the task brilliantly.
Any man who truly considers himself a trendsetter must look beyond the expected and dare to be different. A modern art tie, retro pair of shoes, and an alchemical mix of modern and rustic on one's wrist are all excellent ways to create a style that is both unique and timeless.
---
more in The Orbit
Donald Trump And His History with Casinos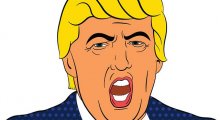 One name that we all find on our lips for one reason or the other is that of the 45th president of the United States.
Fake news sites? You seem like an educated person, please act like one!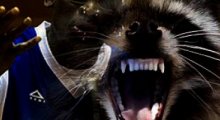 It seems that the after the fake news sites anti-propaganda (and deservingly so), some people stopped thinking and started assuming that everything is fake.
An open letter to Paypal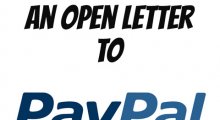 Thank you for taking my money.
Room Occupancy Trends in 2016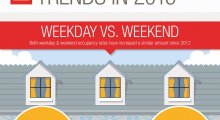 eviivo has just put together a Hotel Room Occupancy Trends infographic for 2016. They discovered that both weekday and weekend occupancy rates have increased since 2014.
Protest-march creating ripple in northeast India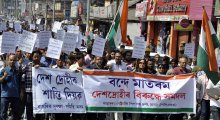 It was a usual protest demonstration, where thousands took part chanting slogans against anti-national elements while marching on the busy streets of Guwahati, the virtual capital of northeast India. But aftershocks of the protest march elongated for days in the trouble-torn region, where a section of media outlets even played the trick.
Five casinos that are in most unusual places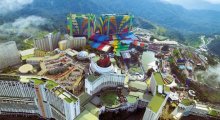 There's nothing like a good night out at your local casino with the electrifying atmosphere and the surrounding sights and sounds.
Confused, B.o.B? The world is NOT flat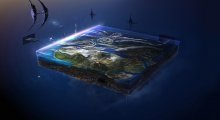 Most people don't require the proof anymore, but the clown Rapper B.o.B seems to need it. So let's talk about it.
5 Tips to Avoid Online Scams
Everyone with an email address has had at least one of those scam emails at some point in time.
Student Loan Horror Stories - 38% of students have had issues getting their loans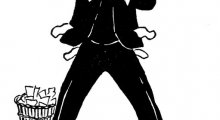 As many young adults head to university, research carried out by an online voucher code website has revealed 38% of students have had issues getting student loans, whilst 23% did not receive any money when starting University for up to 3 months. Furthermore 19% of the students questioned admitted they found the whole process of organising their loans difficult.
Britain's Best Bevvies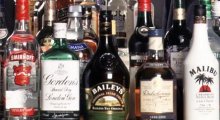 When the sun comes out for a few minutes in Britain we tend to go straight for the fridge (after complaining that it's now too hot of course). The cold drinks come out and we go off in search of ice, and then decide that it's time to find a beer garden.