Top tips for setting up your own website

Thanks to a number of incredibly intuitive tools and sites that feature web-based programming there has never been a better time to get your very own website setup in next to no time at all.
No longer is it a necessity to seek out the skills and expertise of a professional web developer, thanks to an incredible array of specially developed software that enables almost anyone to create, build and continually develop their own beautiful website. That said there are still
plenty of things to consider
when setting up especially when it comes to finding the right aspects and elements that are best suited for you.
Sites are very much built up from the bare bones. It's good to have an initial plan in your mind as to how your site will potentially look and how it will be structured. The navigational side of things where people will be searching and drilling down through your sites content is an incredibly important aspect. Thankfully with tools such as special drag and drop builders you'll able to play about with layout and design as much as you need all with just a few simple point and clicks.
Dependent on the theme or content of your shiny new website you will want to make sure that your visitors keep coming back for more. Once of the best ways to achieve this is to ensure that your new site has plenty of frequent posts, content, articles, features and other useful and relevant information. If you're setting up an online store make sure that you post plenty of announcements about your product range and other happenings within the industry. If you're starting a new site about your business then wouldn't it be great to let your customers and potential clients know about your
latest projects and other developments
within your company? And this is where a news section or blog can be essential for your site.
Having the ability to keep the content on your site fresh and relevant can be vital, especially when it comes to attracting repeat visits from online users as well as climbing search rankings. Popular search engines such as Google are always keen to push forward sites that maintain their site well and provide their users with appropriate content.
When you have your blog up and running it's important to be able to
keep posting regularly
. But just because you have the content doesn't necessarily mean that the traffic will come straight to you.
An interesting effect of the current ease of website building is the popularity of online affiliate marketing. From travel booking sites to online gambling sites that
compare new bingo sites
, affiliate sites are becoming one of the most accessible ways for everyday people to set-up a new revenue stream as large brands look for way to increase their traffic and revenue, in return for a percentage of sales that you help drive to the site.
---
more in Technology
Theresa May wants to ban crypto, and make her sensitive data accessible to everyone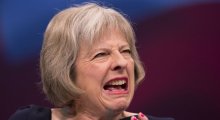 After the London terror attacks Theresa May made a wild statement, basically calling for banning cryptography. She said that - We cannot allow this ideology the safe space it needs to breed. Yet that is precisely what the internet and the big companies that provide internet-based services provide.
How will technology be used in the future?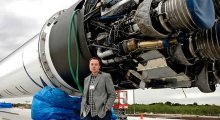 Technology has been progressing at an alarming rate. Just 30 years ago nobody had a cell phone and now people are taking their travel photos with flying drones!
Hater - the dating app for haters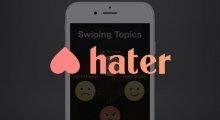 There are literally tons of dating sites and dating apps around, and often when you want to talk about anything new about it, you can't, simply because it's the same old, same old. But every once in a while something new arises.
Picture led route takes you a long way - Try Instagram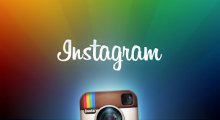 Marketing professionals and brand managers are on a constant lookout for new technologies and platforms to provide the ultimate consumer experience to the target audience.
Dedicated real money Apps is a huge advantage for the operators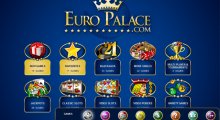 Dedicated real money Apps is a huge advantage for the operators, which is something else that people should keep in mind when they are considering the future of the online casinos of today and the dedicated apps that are under development.