A closer look into the best all in one online marketing tool

Whatever your job is, truth is that you can only do as good of a job as good your tools are. If you're a grave digger, you need a good shovel. If you're Formula 1 driver, you need a good car to be able to win. And if you're a marketer, the same logic applies - in order to be as good as possible, you need to have the best possible tools handy.
And in marketing, one of the best online marketing tool is offered to you probably by GetResponse. It's a multinational team of creative tech and marketing people who have been doing the same thing for more than 15 years.
Here are just a few features that they offer:

GetResponse's design tool helps you make your emails look good on any device, be it a smartphone, tablet, or laptop. Only 25% of today's marketers actually optimise their emails for mobile, so you'll have something over the other 75% only by using the email marketing tool. And you'll have more than 500 responsive email templates to choose from.

By using GetResponse, you can get the work of creating your landing pages done in less than 10 minutes. You'll have the choice to use hundreds of templates, drag'n'drop editor, built-in web forms, a number of optimization tools and much more.

They also offer you the chance to use webinars to collect new leads. Their software makes it easy to schedule your webinar in 3 minutes or even less. With the complete webinar solution you'll also be able to keep in touch with your existing leads.

With the Autoresponder 2.0 feature you can actually help your subscribers succeed with relevant offers. You can schedule action-based messages that matches the needs of every individual subscriber.
GetResponse also offers you great email intelligence to help you understand your subscribers, and help you boost your your email lists by importing contacts directly into your email campaigns from Gmail, Magento, Salesforce, Highrise, or even your hard drive.
Currently there's more than 350k active customers using the system. If you want to try it out as well, you can try it out for free for 30 days, and if you like it, and you most likely will, you can choose between four different pricing options, which start from £10/m and end at £799/mo.
Conclusion
If you're looking for a cost-effective all-in-one marketing tool which gives you all the different features under one system and for a low price, GetResponse might be the marketing tool you've been looking for.
---
more in Technology
What You Need to Know About Computer Safety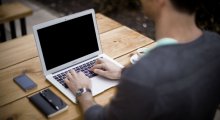 Having your computer hacked is a terrible thing that unfortunately happens to many unsuspecting individuals. Recovering from a hacking attack is frustrating because many of your important files can be lost in the cyber-attack.
Taking Gaming to the Next Level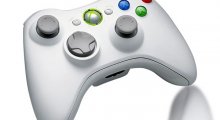 Online entertainment has come a long way since its introduction in the 1990s. When it first came on the scene, the selection was limited to just a few older games that most people had already lost interest in.
13 Nostalgic Pieces Of Technology from the 90s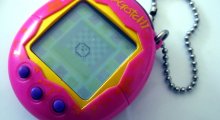 How much do you remember from the 90s? As I was still pretty young, I remember most of it - especially the music and the weird tech gadgets.
How smartphones made a difference to businesses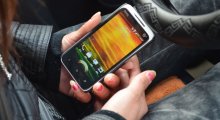 Smartphone technology has changed all of our lives, but it has had a particularly dramatic impact on the business world. This has often been a positive development, with a number of businesses demonstrating how this technology can be used to give a company an edge.
The 5 Best Android Apps for Every Occasion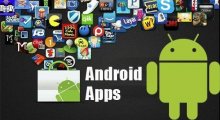 While some Android app developers may be searching for the best demand side platform, many users of Android mobile devices are on the lookout for the best apps that they can use for any occasion. In both cases, there are multiple options. As a result, so much competition can make it hard to know what product is the one that will ideally suit your needs and desires.