Re-emergence of a Leading Gaming Brand: Nintendo to Enter the Smartphone Market

Historically, gaming brand Nintendo has remained a relatively closed and introspective brand. More specifically, it has continued to develop its console and handheld gaming experiences for Nintendo branded devices, rather than making them globally accessible across the popular platforms like Android.
The company has recent had a change of heart, however, no doubt buoyed by the explosion of the smartphone market and advancement of the technology behind it. This can only represent positive news for the brand, which has an opportunity to dramatically increase its sales outlets and annual levels of turnover.

The renowned maker of the Super Mario and Pokemon franchises is partnering with Tokyo-based firm DeNA to develop refined gaming experiences for the smartphone market. This liaison will see Nintendo purchase 10% of DeNA's shareholding for an estimated 22 billion yen (£123 million), before the pair begins to create games based on an existing array of stunning and globally popular icons. Not only does represent a significant change in brand direction for Nintendo, but it also marks the first time that the firm has moved completely away from the development of console games.
The initial impact of this move has been significant. To begin with, the news of this decision triggered a huge increase in Nintendo share prices which ultimately hit a three-year high of 17,080 Yen (£96). This represented an increase of 21%, an underlined the potential that this deal for a renowned and globally relevant brand. With the rise of online casino gaming sites offering both desktop and mobile online gambling experiences, it appears as though Nintendo has timed their move at the ideal time for everyone involved.

The moves comes after years of sticking to a tired and outdated strategy with regards to mobile games, which was strangely at odds with the spirit of innovation and adventure associated with Japanese industry. Companies in Asia are deceptively stubborn when it comes to implements strategic changes, however, regardless of the external conditions' in their market.
Using an argument that entering the smartphone market would undermine Nintendo's core business model and devalue their iconic brand. While there may be a semblance of truth in this, it had multiple flaws in the face of constant evolution in the smartphone sector. Ultimately, Nintendo appear to have made a progressive and beneficial decision, and one that will re-establish the brand as an international gaming force.
---
more in Technology
What is health informatics and how does it work?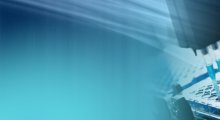 When it comes to keeping the population healthy, there have been many useful advances throughout history.
How to protect yourself from electromagnetic fields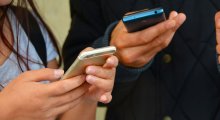 The electromagnetic fields are all around us, and while we can't avoid them all, we should avoid them whenever we can. It has been suggested that it is more important to do so for young people, pregnant women, but also other who intend to have kids in the future.
3 smart construction technologies that make projects more efficient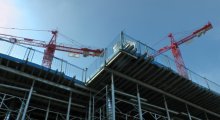 The purpose of technology is to make everything more efficient, safer, and productive. That's why for the past few years, it has been already making its way into every type of industry. As a matter of fact, even the enterprises you once think don't benefit from technology, are utilizing it now to make their business grow.  
How to Take Full Advantage of Screen Recording's Potential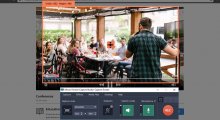 Have you ever tried to use screen recording yet? If you haven't you needn't worry, as the fact of the matter is that most people have actually never used screen recording in the past.
Today's technological solutions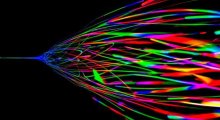 Technological advances move at an unprecedented speed. Every day, technical applications in different fields of science reach new levels. And nanotechnology is playing a leading role in this new era o...