APPLE VS ANDROID – WHICH IS THE BEST FOR MOBILE GAMING?

It's an ongoing battle in the gaming market. And two of the biggest technology platforms out there, particularly for mobile gaming is Apple and Android. These two industry giants regularly face off against each other in an unending scuffle of quality, cost and development. The gaming market is already set to explode in 2015 with an estimated $25 billion in sales for games modeled for the vast range of smartphone and tablets out there today. And Apple's iOS and Android are the biggest culprits for such a huge increase with games being the biggest selling apps across both platforms.
Either platform is the ideal showcase for developers to get their games on to. And with most people now owning a device that has instant access to Apple or Android and its huge library of apps and games we have to ask the question, which platform is better for mobile gaming?
An interesting statistic provided by industry-intelligence firm IDC shows that even though Android makes up a whopping 78% of the smartphone market whilst competitor iOS nabs a mere 18% it seems that Apple's operating system still manages to rake in double in consumer spending to that of Android. Although this seems like a particularly unbalanced, and surprising, statistic you have to take into account the smartphone owners themselves. Where they live globally, their income and of course Apple's simple to use iTunes service all lead to a more likely chance of the consumer parting ways with a few pounds or dollars here and there to help buy a new app or enhance their gameplay.

Gamers in England for example reportedly spend a great deal of time, and of course money, on football based games such as Football Manager Handheld 2014. So the monetisation of games such as this leads to greater spending and the more addictive the game is the more likely it is you'll see repeat purchases from loyal fans. And let's not forget the whole host of gaming reviews, which are available at free bets casino.
Some countries still don't fully offer both mobile operating systems to their nations' consumers for various reasons. And so the more and more countries that begin to roll out either platform across their homeland the larger the gaming audience will become. Each player becomes a new potential consumer. So whilst Apple and Android continue to fight it out for a bigger slice of the mobile gaming pie there doesn't look like there's currently a real stand out contender for the official title as the number one platform for online gaming. But so what, I mean 2 is always better than 1.
---
more in Technology
What is health informatics and how does it work?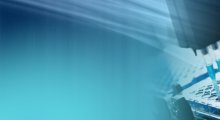 When it comes to keeping the population healthy, there have been many useful advances throughout history.
How to protect yourself from electromagnetic fields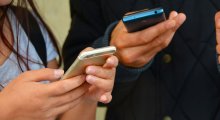 The electromagnetic fields are all around us, and while we can't avoid them all, we should avoid them whenever we can. It has been suggested that it is more important to do so for young people, pregnant women, but also other who intend to have kids in the future.
3 smart construction technologies that make projects more efficient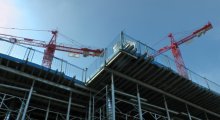 The purpose of technology is to make everything more efficient, safer, and productive. That's why for the past few years, it has been already making its way into every type of industry. As a matter of fact, even the enterprises you once think don't benefit from technology, are utilizing it now to make their business grow.  
How to Take Full Advantage of Screen Recording's Potential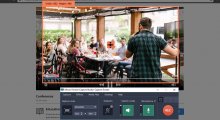 Have you ever tried to use screen recording yet? If you haven't you needn't worry, as the fact of the matter is that most people have actually never used screen recording in the past.
Today's technological solutions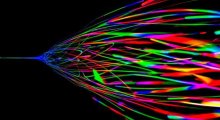 Technological advances move at an unprecedented speed. Every day, technical applications in different fields of science reach new levels. And nanotechnology is playing a leading role in this new era o...