Apple vs. Android: Which is the Best Platform for Gaming?

Historically, there has never been much competition when appraising the alternative gaming merits of the Android and Apple gaming platforms. From Apple Macs and Windows to iPhone and Samsung's, Android devices have always held a critical advantage and provide a more immersive gaming experience to users. The landscape has begun to evolve with the release of the iPhone 6 and iPhone 6 Plus, however, meaning that the battle between Apple and Android for gaming purposes is no longer so clear cut.
With this in mind, what are the key considerations when determining which mobile platform is better for gaming?
Graphics and Sound
Arguably the single most important aspects of the gaming experience, high quality audio and graphics can be crucial in the cultivation of immersive titles. This is true across all formats and game genres, whether you enjoy blockbusting action games or the type of virtual gambling experience available through the top, UK online casinos. In this respect, Apple have arguably stolen a march on Android with the launch of the iOS 8, which featured an improved graphics engine referred to simply as Metal.
Choice and Range of Title Available
The release of the Nvidia Shield Tablet has served as a huge boon for Android gaming, particularly in terms of the innovative technologies and virtual communities that underpin it. It is the first product of its type that has been designed specifically for gaming, which means that it offers excellent graphics and features across all genres. Most impressive, however, is the development of innovative services such as GameStream and GRID, which enable users to access a huge library of titles and share games in real time with their friends.
This makes it an even tie between Apple and Android, which shows just how far the former have come in creating an immersive gaming experience for its customers. Thanks to the development of the Nvidia Shield tablet and the sheer range of games available through Google Play, however, Android will retain a slight edge into 2015 and beyond.
---
more in Technology
What is health informatics and how does it work?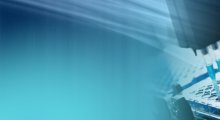 When it comes to keeping the population healthy, there have been many useful advances throughout history.
How to protect yourself from electromagnetic fields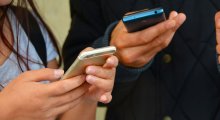 The electromagnetic fields are all around us, and while we can't avoid them all, we should avoid them whenever we can. It has been suggested that it is more important to do so for young people, pregnant women, but also other who intend to have kids in the future.
3 smart construction technologies that make projects more efficient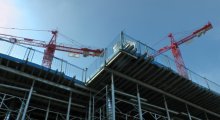 The purpose of technology is to make everything more efficient, safer, and productive. That's why for the past few years, it has been already making its way into every type of industry. As a matter of fact, even the enterprises you once think don't benefit from technology, are utilizing it now to make their business grow.  
How to Take Full Advantage of Screen Recording's Potential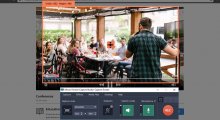 Have you ever tried to use screen recording yet? If you haven't you needn't worry, as the fact of the matter is that most people have actually never used screen recording in the past.
Today's technological solutions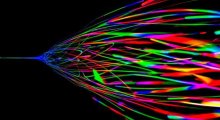 Technological advances move at an unprecedented speed. Every day, technical applications in different fields of science reach new levels. And nanotechnology is playing a leading role in this new era o...