Fast Broadband Reaches Rural Areas

People living in rural areas of the UK had often been considered the poor relations, when it came to a fast and efficient broadband service. However, things are now changing, via a number of innovative ways of getting broadband to people living in small population areas.
The Superfast Athletes Village†
One notable example can be seen at the Athletes Village, which was utilised by competitors during the London 2012 Olympic Games. Now known as East Village, it is the largest population in the UK to receive real superfast broadband. As an example, the 3,000 homes in the village have access to broadband that is nearly 60 times faster than the 17.8Mbps UK average. East Village residents can enjoy surfing the net at speeds of up to 1Gbps, while, even those with superfast broadband in the rest of the UK, normally do so at speeds that are 20 times slower.
As East Village consisted of new buildings, connections could be laid down from scratch. In some parts of the world, though, such as South Korea, the superfast broadband in place at East Village is available to most of the population.†
The 'G.Fast' Breakthrough†
BT is at the forefront of superfast broadband innovation, with recent tests successfully managing to get speeds of up to 700Mbps - and from BT's rather old copper network. The potential benefits of this 'G.Fast' breakthrough are enormous, as most homes and businesses rely on the copper network for their internet connection. The negatives are that G.Fast is a long way from being implemented, and that there are upload and download speed variations.†
Advantages Of Advanced Superfast Broadband†
A major advantage of the more advanced type of superfast broadband, is that upload and download speeds are synchronised. Also, when several users are connected at the same time bandwidth is not the problem it can be with slower connections.†
Having often been without superfast broadband for longer than many urban parts of the UK, people living in rural areas are increasingly enjoying the benefits of a superfast internet. Whether taking advantage of streaming services or gaming, the speed available through†fibre optic broadband†has opened up a new world to those previously stuck in the slow lane.†
Government Targets Rural Communities†
Many rural communities in the UK should have access to superfast broadband by the end of this decade. The current target of the Government is for 95% of the UK to benefit from connection speeds in excess of 24Mbps by 2017. Companies like Sky and TalkTalk, though, are being more ambitious and are trying to build their own networks. These networks should also be considerably faster than the speeds the Government are looking for.†

With more people working from home, and more people looking to access several things online simultaneously, superfast broadband speeds increasingly need to be optimised. 40Mbps is generally considered the speed to aim for, as it will be a speed that should be enough for most internet users come 2023.
---
more in Technology
What is health informatics and how does it work?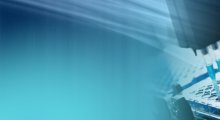 When it comes to keeping the population healthy, there have been many useful advances throughout history.
How to protect yourself from electromagnetic fields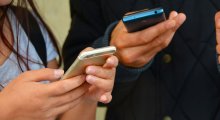 The electromagnetic fields are all around us, and while we can't avoid them all, we should avoid them whenever we can. It has been suggested that it is more important to do so for young people, pregnant women, but also other who intend to have kids in the future.
3 smart construction technologies that make projects more efficient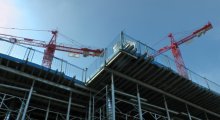 The purpose of technology is to make everything more efficient, safer, and productive. That's why for the past few years, it has been already making its way into every type of industry. As a matter of fact, even the enterprises you once think don't benefit from technology, are utilizing it now to make their business grow.  
How to Take Full Advantage of Screen Recording's Potential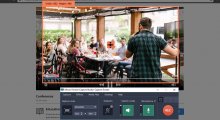 Have you ever tried to use screen recording yet? If you haven't you needn't worry, as the fact of the matter is that most people have actually never used screen recording in the past.
Today's technological solutions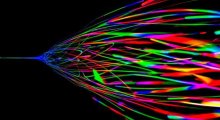 Technological advances move at an unprecedented speed. Every day, technical applications in different fields of science reach new levels. And nanotechnology is playing a leading role in this new era o...