Treat Yo' Self: 4 Badass Toys and Gadgets

Have you been clocking in extra hours at the office? Did you just save someone from a burning building? Now is the time to indulge and reward yourself for your accomplishments. If you've been slouching in front of a computer all day, you may not have noticed all the cool things you can get with your paycheck. That's why we've compiled four of the most badass toys and gadgets for the hardworking man today.
Go Pro HERO3+ Black Edition
This camera isn't for selfies or food pics. It's designed to capture you at your best while hunting, scaling a dangerous cliff, or skydiving from a plane. The Go Pro HERO3+ Black Edition boasts 4K, 12MP video quality. Unlike other GO Pro models, this one is 20 percent smaller. Wi-Fi has also been upgraded to faster speeds, which can make controlling multiple cameras seamless. With waterproof capabilities, this gadget is worth the investment.
Viking Gravity Feed Charcoal Smoker
Everyone has an outdoor grill, but not everyone has an outdoor smoker. The Viking Gravity Feed Charcoal Smoker is a portable 36-inch powerhouse. With this unique addition to your backyard kitchen, you can smoke sausages, steaks, ribs, pizzas, and even dessert. Unlike traditional smokers, this one has a new, stainless finish. The system automatically lights your coals and has a reliable temperature regulator. Setting up the smoker is a breeze and requires very little maintenance, leaving you more time for your guests.
LG G3 Smartphone
The LG G3 smartphone is the latest addition to the G series. With 3GB of RAM (for the 32GB premium model), this device currently reigns supreme in terms of functionality and power. The 3000mAh battery can last you an entire day of watching videos, messaging friends, and talking to clients without needing to carry around an extra power bank. This is also the first phone to have laser auto focus technology for clear and sharp photos. It also has a Quad HD display. The LG G3 smartphone is like having a mini-laptop at your fingertips.
2015 Ford Mustang
The 2015 Ford Mustang received loads of new features compared to the previous model. One of the first things you'll notice is the smooth body kit and futuristic design. The shape still has signs of the traditional Mustang look, making it appealing to hardcore fans and individuals who are looking for a new sports car experience.
Under the hood, the new model is 200 pounds lighter. The 3.7L V6 and the 5.0L "Coyote" V8 all received considerable upgrades, from larger intake and exhaust valves to redesigned piston tops and new cylinder-head castings. The interior looks sleek and slightly retro, with new intelligent controls.
To conclude, these four gadgets can fuel your motivation toward finishing the year strong. Depending on your personal preferences and hobbies, choosing one of our recommendations can easily make your life more fun and rewarding.
Which gadget did you like the most? Which one could you live without? Let us know what you think.
---
more in Technology
What is health informatics and how does it work?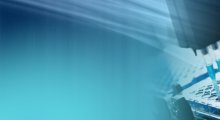 When it comes to keeping the population healthy, there have been many useful advances throughout history.
How to protect yourself from electromagnetic fields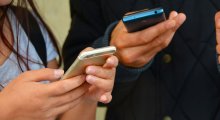 The electromagnetic fields are all around us, and while we can't avoid them all, we should avoid them whenever we can. It has been suggested that it is more important to do so for young people, pregnant women, but also other who intend to have kids in the future.
3 smart construction technologies that make projects more efficient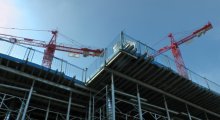 The purpose of technology is to make everything more efficient, safer, and productive. That's why for the past few years, it has been already making its way into every type of industry. As a matter of fact, even the enterprises you once think don't benefit from technology, are utilizing it now to make their business grow.  
How to Take Full Advantage of Screen Recording's Potential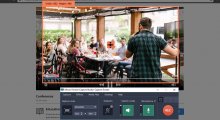 Have you ever tried to use screen recording yet? If you haven't you needn't worry, as the fact of the matter is that most people have actually never used screen recording in the past.
Today's technological solutions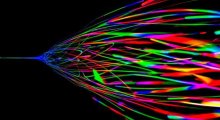 Technological advances move at an unprecedented speed. Every day, technical applications in different fields of science reach new levels. And nanotechnology is playing a leading role in this new era o...