The benefits of sports betting on the go with William Hill Mobile

If you ask any website designer today, they will tell you that if your content does not fit to a mobile screen then it runs the risk of being obsolete in the future. Most good bookies are aware of this fact too, and have made steps to designing mobile apps that offer punters the chance to bet on the go. One of the most widely used betting apps is
William Hill Mobile
, which gives you everything you need to bet on a wide range of sports using just your phone or tablet.
The first thing you notice about William Hill Mobile is that you basically get all the varied options that are also available on the desktop site. So, you will find a full range of sports to bet on, including NRL, AFL, A-League, BBL Cricket and horse racing. Within each sport you will find dozens of betting options. For example, if you like to bet on A-League soccer you will find lots of markets for each game before it kicks off, such as correct score or first goal scorer, as well as the option to bet live on events within the match itself, such as next corner or next goal scorer. The live betting option on the app is particularly useful as you can react to moments in the game and place your bet accordingly, something that has become very popular with mobile punters.
Clearly, all the sports that we love are available on the betting app Ė but what about the more obscure sports? Everything from archery to wrestling is available to bet on at William Hill. So, for example, if you are watching a game on the telly, you can place a bet through your mobile in a matter of seconds. You will find a wide range of all the niche sports, including handball, GAA football and hurling, baseball and ice hockey. William Hill has always had an international outlook, so if you are partial to American Football, French horse racing or the English Premier League, you can bet on them too.
Even if sports aren't your thing, you may find something of interest on the William Hill betting app. Politics and current affairs are popular with punters; you can bet on serious issues like elections, or some less serious cultural events like X-Factor and Big Brother. The bottom line is that whatever your favourite sport or interest is, you are likely to find a betting market for it on the William Hill mobile app. The fact that you can place a bet with a couple of clicks, not to mention get some seriously good odds, means that your betting experience is just going to get a whole lot better.
---
more in Sports
4 Awe-Inspiring Sport Bets of All Time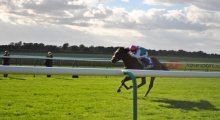 Ever since competitive sports have existed, gambling has never been far behind. Even in countries where gambling is illegal, you can always count on sports to bring punters together for some under-the-table action. Whether itís fish-fighting, cock-fighting, Thai kickboxing or frog racing, when sports and betting collide the world usually gets all the more weirder and wonderful.
The rise of TV betting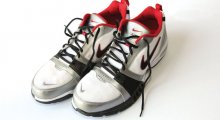 Sports betting and betting on major events like the Olympics is obviously a big deal, and has been for decades. But there is another huge market for event betting that has become ever more popular...
Building products company commits to a four-year Olympic sponsorship
USG Corporation, company that is also known as United States Gypsum Corporation, a leading manufacturer of innovative, high-performance building products, has signed a four-year agreement with U.S. Olympic Committee and Canadian Olympic Committee to support the U.S. Olympic Team, U.S. Paralympic Team and Canadian Olympic Team over the next four years. The sponsorship will help the athletes during the upcoming Sochi Olympic and Paralympic Games as well as the 2015 Pan/Parapan American Games in Toronto and the 2016 Olympic and Paralympic Games in Rio de Janeiro.
The Olympics - a world political force
The Olympics is a contest between countries as well as between athletes. A good result translates to a government supporting sporting heroes and therefore deserves your vote at the next election. It is also about pride, Olympic medals make everyone proud. People who are proud are likely to feel better about leaders who supported their heroes.
Feel The Runnersí Burn
Spring has sprung in NYC. This means outdoor running for me. Itís one of my favorite exercises and I consider it fundamental to any exercise routine.