Competitive gaming explodes into the world of sport

When you think of gaming, you'll probably just think of it as something teenagers and young adults do to relax after a hard day at work, school or college. But for some people it's becoming much more than just a hobby, as competitive gaming is now allowing people to quit their jobs and live the teenage dream of just playing games for a living.
Competitive gaming has become the fastest growing sport in the whole of the world over the last few years. But whilst many people argue that competitive gaming isn't a real sport, it's fair to say that it shares an increasing amount of similarities with the biggest sporting events. Just like football or tennis, competitive gaming is being watched by millions of people around the world. In 2014, an estimated 27 million people around the world to watch the finals of the League of Legends tournament. By last year the audience for that same event had rocketed to 36 million, increasing their audience by well over a third.
These competitive gaming events are even filling stadiums with hundreds of thousands of fans wanting to watch the sport live. It's also not just in the US and the UK where these events are popular, as one of the sport's most popular titles Counter-Strike: Global Offensive is proving. Thousands of people filled an arena in Minsk in Belarus at the start of the year to watch the Commonwealth of Independent States league which included players from Kazakhstan and Moldova.
Just like other more traditional sporting events, you can even now bet on the outcome of these events at the bookmakers. There are now a number of Counter-Strike: Global Offensive, or as the fans call it CSGO betting markets open alongside more traditional sports like football, cricket and horse racing. You can find the latest odds on CSGO betting at Betway who have now even created a special section on their site for competitive gaming, with a blog to keep you up to date with the latest news. You can even find a CSGO betting market on whether the sport will become part of the Olympics in 2030. Betway currently have odds of 49/1 of the Olympics adding it to its list of sports, but as the sport grows in popularity those odds could easily tumble.
As well as money being earned from CSGO betting, the players are earning huge amounts of money for winning events. The multiplayer online battle arena game Dota 2 has made a number of millionaires over the last decade, including Americans Peter Dager and Saahil Arora who have both earned $2 million each from the sport. The players of competitive gaming are set to get even richer this year, as the prize pot for this year's Dota 2 International tournament stands at over $18.4 million dollars. That prize pot is already a million dollars more than the Caterham F1 team earned from the whole season for reaching the top 10 teams in the sport in 2015.
So whether it's the big payouts for the winners, the CSGO betting or the ever increasing audience of millions around the world, it's clear to see that the sport of competitive gaming is continue to explode in popularity year on year. Nobody can really predict how big the sport will be at the end of this year, but fans of League of Legends and CSGO are betting that it'll be huge.
---
more in Sport
Scottish Premiership is Finally a "Betting League"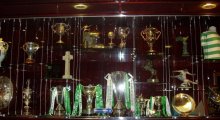 In 2017 and 2018, after just one game of 38 had been played in the Scottish Premier League season, bookmakers Paddy Power paid out to any punter who had backed Celtic to win the championship.
Lakers Squad Strengthening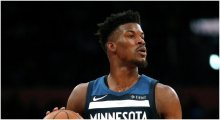 The transfer of LeBron James to "Lakers" has recently stopped being discussed. So, this situation is one of the most important transfers of the season.
Results of Ended Basketball Season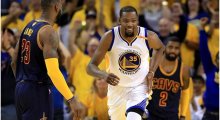 In the current season, there wasn't a decent struggle for the champion title in the National Basketball Association.
Sports Betting Savant Jeff Johnson Will Turn Your Bookie Into an ATM Machine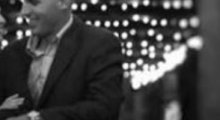 If you have ever bet on sports then it's a lock that you have felt that gut-wrenching pain that goes along with losing. The pain is exponentially intensified when what seems like a sure winner turns into a loser with an unforeseen last-second score.
Introduction to sports betting bonuses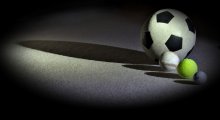 Are you into sports betting? Betting on sports can be a very lucrative side-job, or why not even full-time job, as long a you know what you're doing.